Published 04-22-20
Submitted by Wells Fargo & Company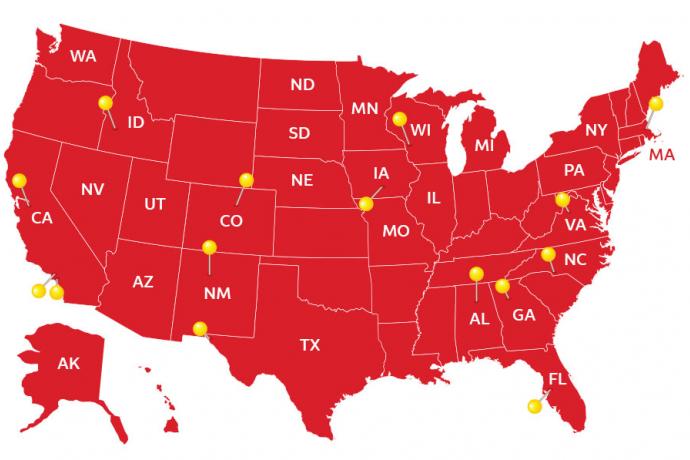 Supporting COVID-19 relief efforts in our communities
It's providing homeless services organizations in California with emergency response supplies to diagnose and prevent the spread of COVID‑19. It's helping centers in Idaho that are providing child care for first responders, health care workers, and essential workers, to stay open. And it's supporting nursing students in Texas so they can graduate on time and enter the workforce sooner, where they are desperately needed.
Last month, Wells Fargo announced it was redirecting $175 million to COVID‑19 community relief efforts, and since then, the company has worked to streamline grant making and offer highly flexible funding to nearly 1,000 nonprofits reaching more than 800 communities. Strong collaboration between Corporate Philanthropy and Community Relations and Government Relations has also helped Wells Fargo contribute to dozens of state and local COVID‑19 relief funds. On April 5, Wells Fargo announced it will donate fees generated through the Paycheck Protection Program as charitable grants to nonprofits that support small businesses.
"This has been an unprecedented pandemic with effects that no one could have predicted," said Jimmie Paschall, interim president of the Wells Fargo Foundation. "Wells Fargo is fortunate to be in a position where we can use our resources to help bring relief to our communities, many who quickly deployed relief funds. These grants will help communities respond to nonprofits, small businesses, and people they serve who are losing money, struggling to provide for others, seeing an increased demand for services, and facing other challenges as a result of COVID‑19. We hope to help them keep their doors open, retain staff, and provide services to the people that rely on them most." 
The following are some of the ways Wells Fargo's support is helping to provide relief in the U.S. and around the world:
International: A $10,000 grant is supporting Anxiety Canada in Vancouver to provide funds to help cover COVID‑19-related services and programs. Anxiety Canada provides free online, self-help, and evidence-based resources on anxiety including the MindShift™ CBT app, which is designed to help Canadians manage anxiety. The charity provides free online courses to help people relax and be mindful, develop more effective ways of thinking, and use active steps to take charge of anxiety.
A $40,000 grant to the Guy's and St. Thomas' National Health Service (NHS) Foundation Trust in London is helping the organization's medics and support staff with travel, accommodations, food, training, and other needs. The organization is based in the Southwark borough, one of the most affected areas of the COVID‑19 pandemic.
National: A $1 million grant to the Opportunity Fund, which is headquartered in San Jose, California, kicked off a $50 million small business relief fund for vulnerable small businesses across the U.S. that are affected by COVID‑19. The Opportunity Fund has already deferred payments for 700 small businesses and will continue to lend capital and offer technical assistance as the fund continues to grow. In particular, this fund helps small businesses owned by people of color, immigrants, and women.
Alabama: A $100,000 grant to the Birmingham Strong Fund is providing emergency loans to small businesses to help stabilize employment, stimulate economic vitality, and offset losses related to COVID‑19. The fund, led by the mayor of Birmingham, offers loans ranging from $10,000 to $25,000 with zero interest for 180 days. The loans are meant to help limit reductions in payroll or staff size, maintain business operations, or fund a business model reconfiguration in response to COVID‑19.
California: A $150,000 grant to the city and county of San Francisco is supporting its Give2SF Fund, which can be spent on various city efforts to respond to the novel coronavirus outbreak and support residents. This includes providing shelter, food, and other types of assistance to help individuals across the city, as well as assistance to small businesses impacted by the outbreak in the form of zero-interest loans with flexible repayment schedules and terms. This emergency loan fund will expand access to cash for small businesses who may have difficulty accessing more traditional loan products and help sustain them through the ongoing public health crisis.
A $150,000 grant to LA Family Housing in North Hollywood is providing free meals for low-income families. The nonprofit houses up to 500 families on any given night in its interim, or bridge, housing, which currently consists of motels and large single-family homes. Under normal circumstances, food insecurity is a critical area of concern for these families — and it's even more of an issue with the recent closure of the Los Angeles Unified School District, which provides critical meal services for children in schools. The Wells Fargo grant will cover the cost of daily meals for families over the next four weeks. LA Family Housing will provide one hot meal per day for each family member served in the various motels and interim family sites operated by the organization.
A $100,000 grant to United Way of Greater Los Angeles has helped the group create the Pandemic Relief Fund to support vulnerable populations who are at the greatest risk of health and economic impacts in this crisis. Los Angeles has 60,000 individuals experiencing homelessness each night, and preventing the spread and diagnosing COVID‑19 within this population is extremely challenging. Through the Wells Fargo grant, the Relief Fund will provide homeless services organizations with emergency response supplies, including additional food, face masks, hand sanitizer, and infrared thermometers to help keep this population protected. 
A $100,000 grant to the Long Beach Economic Partnership helps provide at least 200 small businesses with mini grants of $500 and enhance their eligibility for the City Loan Program.
Colorado: A $150,000 grant to the Colorado Coalition for the Homeless in Denver is providing respite beds for individuals awaiting COVID‑19 tests and for those sick with mild to moderate symptoms. Working with the county, the city of Denver purchased the Western Motor Inn, and the Colorado Coalition for the Homeless has put in place a master lease to use the site. The city and county are working to identify other motels that can be available for master leasing by the Coalition. The city ultimately hopes to secure 800 – 1,000 additional motel units to respond to the emergency.
Florida:  A $50,000 grant to the Tampa Bay Resiliency Fund will help provide grants to qualified charitable nonprofit organizations in support of local efforts to address community problems created by and in response to COVID‑19. The fund is administered by the Pinellas Community Foundation and is a strategic collaboration with the Community Foundation of Tampa Bay, Foundation for a Healthy St. Petersburg, Allegany Franciscan Ministries, Pinellas Community Foundation, United Way of Citrus County, United Way of Hernando County, United Way of Pasco County, and United Way Suncoast.
Georgia: A $250,000 grant to the Greater Atlanta COVID‑19 Response and Recovery Fund is supporting those most vulnerable to the economic and health-related impacts caused by the pandemic. The fund was organized by United Way of Greater Atlanta and the Community Foundation for Greater Atlanta. Wells Fargo is among the first corporate foundations supporting this fund.
Idaho: A $100,000 seed grant has helped Home Partnership Foundation in Boise create the Idaho Housing Rapid Response Fund, helping with rental assistance, immediate shelter, and transitional housing. The grant provided initial seed money, and with additional donors, the fund has now grown to more than $250,000.
A $20,000 seed grant to Idaho Association for the Education of Young Children in Boise has helped the group create the Idaho Child Care Provider Fund in response to the emergency small business needs of child care providers across the state who are caring for children of first responders, health care workers, and essential workers. Without this emergency fund, many of these child care centers — especially those already located near "child care deserts" in more rural committees — would not be able to remain open during this time when essential workers need to remain employed, healthy, and safe.
Iowa: A $150,000 grant to the Institute of Community Alliances is providing rental assistance to shelter residents across the state of Iowa. At the time of the award, 1,158 Iowans resided in shelters. The need to reduce the risk of COVID‑19 among shelters was great, and Wells Fargo responded with this grant with the hope that it would pay for first month rent for as much as 10% of the state's sheltered residents. This was the first-ever statewide rental assistance fund, and the local foundation provided an additional $10,000 for a Landlord Mitigation Fund. In addition to this $150,000 grant, the local Wells Fargo Foundation contributed $125,000 for small business assistance and $100,000 to disaster funds across the state. The total COVID-related giving is $410,000.
Massachutes: A $250,000 grant to NeighborWorks Housing Solutions in Quincy is primarily supporting the Residential Assistance to Families in Transition program, which provides short-term emergency financial assistance for families and individuals to stabilize their situations by assisting with mortgage payments, rent, utility bills, and costs for other basic needs. The organization administers this program on behalf of the state for more than 60 towns and cities, and the grant from Wells Fargo will help augment it. The program is now targeting households facing instability as a result of a COVID‑19-related housing crisis due to loss of wages or increase in expenses. Funds are also providing emergency food support to individuals and families living in NeighborWorks Housing Solutions' affordable rental properties, including housing for domestic violence survivors, senior citizens, and adults with disabilities.
New Mexico: A $50,000 grant is supporting the Emergency Action Fund for New Mexico, which was set up by the Albuquerque Community Foundation and United Way of Central New Mexico so nonprofits could receive emergency funds in response to COVID‑19. The funds being released are providing emergency support to various nonprofits in New Mexico, primarily supporting food for seniors, care for transgender citizens, and other needs for vulnerable populations.
North Carolina:  A $150,000 grant to Common Wealth Charlotte is supporting the group's trauma-informed financial capability and wealth building programs. Before the COVID‑19 pandemic, the majority of the nonprofit's clients rarely made ends meet, due to limited work hours and high housing, transportation, and child care costs. The nonprofit has established a COVID‑19 financial questions virtual/text system for low-income wage earners with concerns about current or impending financial hardship due to loss of income from job cessation, voluntary or mandatory quarantines, or other hardships caused by COVID‑19. Advanced financial education and loan administration teams and trained volunteers will respond with a phone call or text to address questions about paying rent, feeding families, and other related questions. The team will offer relevant guidance and make referrals to other appropriate agencies, as necessary.
A $50,000 grant to Thread Capital in Raleigh is supporting operations for the COVID‑19 Rapid Recovery Loan program for small businesses and farms. To preserve businesses and save hard-won jobs, Thread Capital has activated its low- and zero-interest disaster recovery loan product to address this unprecedented crisis. This loan product helps businesses bridge the gap between when crisis strikes and when federal loans and other relief funds are approved.
Texas: A $50,000 grant to Texas Tech University Health Sciences Center in El Paso is providing a safety net for nursing students in the Gayle Greve Hunt School of Nursing who are facing financial challenges and unforeseen circumstances due to the COVID‑19 pandemic. The goal of the fund is to keep students on track to graduate in May or December, allowing them to achieve their dreams and enter the workforce, where they are desperately needed.
Virginia: An $8,000 grant to the COVID‑19 Harrisonburg-Rockingham Small Business Resilience Grant fund in Shenandoah Valley is helping 200 rural business impacted by COVID‑19. This emergency grant fund will be used to support small businesses that need immediate help to ensure ongoing operations, retain employees, and keep this sector of the community's economy moving.
Wisconsin: A $20,000 grant to Couleecap, Inc. in Westby is providing critical bill payment assistance for small business owners and their workers within the Coulee Region. The goal is to offer support to small businesses whose employees are struggling with payroll assistance for sick and medical leave and the cost of rent. Small businesses' most emergent needs will be determined, and awards will be given for critical needs. All participants will be referred to government programs, and they will receive information on emergency and unemployment budgeting to help them determine how other public resources can be used to free up cash for critical bills.
Read more at Wells Fargo Stories.
Image 1: Wells Fargo is redirecting $175 million to COVID-19 community relief efforts and since then has offered funding to nearly 1,000 nonprofits reaching more than 800 communities. These are some of the areas where the support is providing relief around the U.S. 
Image 2: Medical Assistant Rebecca Henkind screens a guest at the National Western Complex in Denver, one of the emergency shelter locations where health care triage services are being provided with a grant to the Colorado Coalition for the Homeless. Photo: Colorado Coalition for the Homeless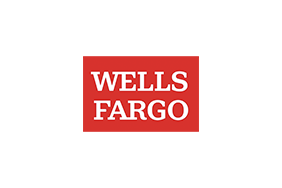 Wells Fargo & Company