Published 04-22-20
Submitted by CyberGrants

April is Volunteer Month, but with the COVID-19 pandemic cancelling many in-person/community volunteer opportunities,  there are other ways to make an impact - virtually and remotely - during this time of social distancing. How do we continue to support the operation of nonprofit organizations - balancing their needs, your resources and current limitations imposed on us by COVID-19?
An expanded perspective of volunteering means your teams no longer have to be physically together, and always onsite to make an impact. In our current reality, online and remote service should also be an integral part of your organization's overall strategy for volunteer involvement. Regardless of your team's skill sets and experience, many causes - whose core values and mission align with the interests of your company's - could use more than just in-person help. Volunteerism is still happening, but it is being reshaped to meet the challenges of today. Is it more complex? Yes. Are team and event related strategies on hold? Yes. Are there volunteers out there ready to contribute? Without question.
Continue Reading at: https://blog.cybergrants.com/reshaping-volunteerism-during-covid-19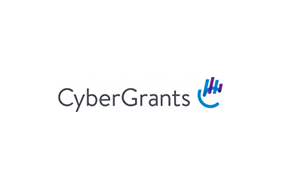 CyberGrants
CyberGrants
CyberGrants is a leading provider of software-as-a-service (SaaS) solutions for corporate social responsibility management. CyberGrants' mission is to provide innovative software and services in the most secure and efficient way to help companies manage all CSR initiatives from employee volunteer programs to the entire grants lifecycle. With nearly 20 years experience, CyberGrants has delivered grants management software and corporate philanthropy program software to many of the largest companies and foundations in the world, including more than 50% of the Fortune 100. For additional information on CyberGrants, visit www.cybergrants.com.
More from CyberGrants