Published 04-22-20
Submitted by SCS Global Services

SCS Global Services announced today that Bullseye Farms is the world's first almond farm to be independently certified under the internationally recognized "Sustainably Grown" standard for agricultural crops. Bullseye Farms, a diversified farming operation based in Woodland, California, grows almonds marketed under the "Almond Lane" brand.
"As the first almond grower to meet the high-bar requirements of the Sustainably Grown standard, Bullseye Farms has proven itself to be a leader in the industry," said Kevin Warner, SCS' manager of sustainable agriculture. 
"Working through the Sustainably Grown certification process has opened our eyes to the amount of thought and effort we have put into implementing progressive practices," said Nick Edsall, Bullseye's orchard manager. "We've worked hard to create a working environment that we can all be proud of. It's not often that we step back from our day to day activities to reflect on decisions we have made that contribute to the wellbeing of our employees, our environment, and our community. Being formally recognized under the Sustainably Grown certification validates our efforts and gives us motivation to continue on the path of sustainability." He described several of the company's achievements, including:
Competitive employee benefits, resulting in a <1% average turnover rate

Hosting frequent educational community field days, industry tours, and university research and workshops

Increasing orchard soil health to decrease overall inputs

Moving away from pyrethroids and relying more on beneficial insects for pest management 

Progressive and state-of-the-art irrigation monitoring data collection techniques that create a multi-faceted water management strategy
The Sustainably Grown certification standard applies to products meeting the highest levels of environmental, social and economic sustainability. The program has been benchmarked to numerous international schemes for ethical and sustainable performance.  It applies to agricultural operations around the world, large and small, providing a roadmap to satisfy the emerging market for environmental stewardship and social responsibility. 
"Producers of Certified Sustainably Grown crops work diligently to provide a safe and healthy work environment, support farm communities, and protect vital environmental resources such as clean air, clean water, and wildlife habitat, while reducing energy consumption and carbon emissions," explained Warner.  "Having earned the right to carry the Sustainably Grown label, the Almond Lane brand has proven its resilience and relevance to today's sustainably-minded marketplace."
About Bullseye Farms
Bullseye Farms is located in Woodland, CA, one of the most fertile areas for growing in the United States. It produces tomatoes, tree crops, and several award-winning rotational crops.  Its goal is to produce the best quality product possible on a large scale, bringing value and taste to buyers and consumers alike.   Bullseye Farm's almonds are currently offered at select Northern California grocers, hotels, restaurants, and on Amazon under the label "Almond Lane."
For more information about Bullseye Farms and Almond Lane, visit www.bullseyefarms.com.
About SCS Global Services
SCS Global Services has provided global leadership in third-party sustainability and food safety certification, auditing, testing, and standards development since 1984. Its programs span a wide range of industries, recognizing achievements in food and agriculture, green building, product manufacturing, forestry, consumer goods, climate, and more. SCS is a California Benefit Corporation, reflecting its commitment to socially and environmentally responsible business practices. More information available at www.scsglobalservices.com.
Read here to learn about the Sustainably Grown certification standard, and click here to read more about it.  For more information, contact Kevin Warner at kwarner@scsglobalservices.com or call +1.510.407.0091
CONTACT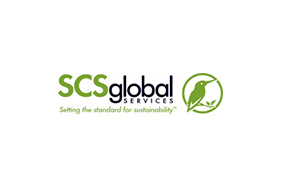 SCS Global Services
SCS Global Services
SCS is a leading third-party provider of certification, auditing and testing services, and standards, founded in 1984. Our goal is to recognize the highest levels of performance in food safety and quality, environmental protection and social responsibility in the private and public sectors, and to stimulate continuous improvement in sustainable development.
More from SCS Global Services