Published 04-22-20
Submitted by PYXERA Global
Cultivating a Positive Remote Work Culture
Helping your team work from home effectively
Due to the outbreak of COVID-19, many organizations are fully transitioned to remote work. Such a rapid shift has the potential to be highly disruptive to the wellbeing of employees and the productivity of organizations. Among other challenges, employees are at risk of feeling demotivated and disconnected from their colleagues and it's critical that organizations equip their workforce with the resources and tools to successfully navigate their new reality. At PYXERA Global we're used to a highly collaborative work environment in our DC office. As we've all moved to work from our homes, we've found the following to be useful techniques in navigating the transition – we hope these are helpful!
Communicate!
Have executive leadership set the tone. Our CEO, Deirdre White, has been sending weekly updates to all staff that include recommendations on how they might stay connected, access mental health resources, and updates on the business and how we are approaching the current situation.

Create a virtual meeting space for all staff to engage with each other. At PXERA Global we've put a 15-minute "Coffee Chat" on everyone's calendar for 9:30 each morning. These informal gatherings allow people to connect first thing in the morning – a virtual water cooler of sorts. We've also scheduled 15-minutes each afternoon to reconnect. These sessions are a bit more structured, but also incorporate ways to interact informally – we've had virtual games of Pictionary, a virtual happy hour on the "beach", and employee spotlights. We've also used these sessions as a way to check-in with staff more directly, using menti.com to create weekly polls that help understand (anonymously) how staff are feeling and where they might need additional support. Working remotely, it's easy to feel overwhelmed by meetings so these interactions serve as an informal way to touch base across the organization and with people you might not normally meet.

Encourage managers to have a daily check-in with their team members individually to provide line of sight into the priorities for the day and also allow them to voice what may be keeping them up at night. PYXERA Global's supervisors are checking in with their direct reports daily and using instant messengers or quick video calls to connect with their teams and share progress on projects. The check-ins are helpful to holding each other accountable for activities of the day and take the place of those informal touch bases that happen when staff are in the office.

Host team-building sessions designed to build morale and allow staff to stay connected. Our Director of Human Resources is scheduling 2-3 team-building sessions per week where staff can learn about each other through a staff spotlight or mission-related message. Each week new staff are selected for the employee spotlight where they share impactful life stories or why they work for the organization. It's been a great way to on board some of the newer staff who are just becoming familiar with the organization.

Use a poll to assess your virtual work environment as a quick way to see whether your team has the support needed to function successfully. Every Thursday, PYXERA Global staff attend a meeting and respond to a poll generated through menti.com with questions that ask whether staff feel they're receiving sufficient communications from leadership or what information would be helpful to have. Feedback from the poll is used by PYXERA Global leadership to guide information sent out in the weekly emails and resources made available to staff.

Advise your team to schedule breaks during the day to stretch, do a mindfulness exercise, go outside, or another activity. Building in time for breaks can improve concentration, which will improve overall productivity. Be sure that the break time does not overlap with scheduled meetings, check-ins, teambuilding activities, or virtual "office hours." Every Thursday evening, PYXERA Global hosts virtual workout sessions for staff to stretch out. Most recently yoga and Zumba classes were hosted by PYXERA Global staff and close friends.

Get in the habit of documenting your communications with your staff by sending meeting notes and requesting feedback. For all meetings, we identify a notetaker who takes notes during meetings and sends a follow up email after the meeting with the notes and action items. The approach helps keep our teams accountable for tasks they're responsible for and serves as a reference if needed in the future.

Consider a flexible work schedule that allows the team to work when they can be most efficient with "core hours" to allow for collaboration and meeting time. At PYXERA Global, to accommodate flexible working hours, staff need to be available for a minimum of 6 hours during the regular 9-6 workday. The other 2 hours can be worked according to your schedule and needs and employees asked to mark times they're not available on your calendar.
Know Your Virtual Platforms
Explore features of your IT platforms that can be used for different types of meetings. For example, on Microsoft Teams PYXERA Global creates Team pages to share folders on specific projects and chat with each other. The platform is especially helpful for collaborating with global staff.

Use video. Video personalizes your meeting and can help prevent the urge to multitask. PYXERA Global staff who hadn't utilized video in conference calls before are now using video and finding it to be a more personal way to engage colleagues.

Test your technology to make sure your virtual platform is working prior to implementing. Technical issues are bound to happen but taking a few minutes to test out various functions like sound and audio can help reduce the frequency of those issues. Before large program meetings, PYXERA Global staff facilitating the meeting join a few minutes before to make sure the links are working, and any decks are ready to be shared.

Use the right technology for different tasks. Because we use MS Teams only four people can be visible at one time – we've added Zoom accounts for our more informal interactions but have made it clear that due to security concerns the platform can't be used for official work.
Prepare for your Virtual Meetings
Send out an agenda for the meeting at least 24 hours in advance so people know the meeting objective. Sending out agendas works well at PYXERA Global to prompt people so that they can come prepared to discuss a specific topic.

Assign roles during your meeting. If you're organizing a large meeting where you intend to engage many people, PYXERA Global finds it helpful to identify the meeting's facilitator, a timekeeper who will monitor the time, a note taker who records meeting minutes and action items, and a chat monitor. Other assigned roles should be identified and defined prior to the start of the meeting such as a "rabbit hole monitor," someone in charge of refocusing the discussion if it veers off course.

Start with an ice breaker to build energy at the start of the call. Ice breakers are great in-person and can be even more helpful on a virtual call to set the tone for an interactive call. One quick ice breaker PYXERA Global's teams have sometimes used is a "one-word" check-in. For the one-word check-in, ask each of your team members to take a few seconds to think about how they're feeling in that moment. Then go around the room and ask everyone to share their word. This is a relatively quick way to have everyone speak as well as gauge how everyone is feeling in that moment.

Test out your technology. Have your participants test out the various functions of the meeting platform including video, audio and chat functions. If you're having a large meeting, know how to mute your participants and invite callers who need to dial in from a phone.

Be flexible. Many people are juggling the reality of working from home with family so don't be surprised to hear a dog bark or possibly get a surprise visit from a coworker's child.

Gather feedback from your teams through the chat function or use menti.com for polls. It can sometimes be challenging to engage all your meeting participants. During meetings PYXERA Global has someone take the role of chat monitor. The chat monitor checks the chat for questions and prompts the group with questions which is helpful for keeping participants engaged and gathering feedback on the call in real-time.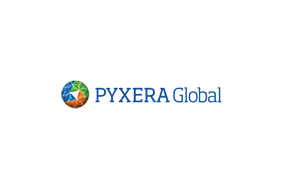 PYXERA Global
PYXERA Global
CDC is a nonprofit organization that supports private sector development and economic growth in emerging markets worldwide by delivering practical strategies and solutions and the expertise of business professionals.
More from PYXERA Global