Published 04-22-20
Submitted by PYXERA Global
Rayuwa: A Team Response to COVID-19 in Nigeria
Building Resilience, Ensuring the Safety of the Rayuwa Project Stakeholders
The Rayuwa team began 2020 in high spirits. They were finishing their first year of program implementation in a remote cluster of communities in northern Nigeria, confident they would achieve even more than they had in the previous year. The news said COVID-19 was in far off countries, but on February 29th, even as team members from Nigeria and the United States gathered at the project office in Kafur, Katsina State for the annual strategy and work planning session, the first case was reported in the country's south, in Lagos.
Since the moment the novel coronavirus officially landed in Nigeria, the response from PYXERA Global's Rayuwa program has been to ensure, as best we can, sustained program activities that build community resilience in a way that emphasizes the safety of the program's staff and members of the community. The central factor that has enabled and will continue to allow Rayuwa to achieve this objective is the integration of program sustainability mechanisms from inception—a core tenet of all of PYXERA Global's Integrated Community Development programs. Our team was able to quickly adapt program activities to account for the need for a significant proportion of the staff to work remotely for the foreseeable future. Our approach and the mechanisms that enabled them are outlined below.
Read More on PYXERAGlobal.org >>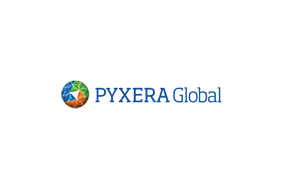 PYXERA Global
PYXERA Global
CDC is a nonprofit organization that supports private sector development and economic growth in emerging markets worldwide by delivering practical strategies and solutions and the expertise of business professionals.
More from PYXERA Global