Published 04-21-20
Submitted by Merck & Co., Inc.
The ongoing COVID-19 pandemic affects patients and communities, but it also has had a troubling impact on the small business community. To help offset that impact, Merck has partnered with the U.S. Chamber of Commerce Foundation, founding partner Vistaprint, and several other organizations to launch the Save Small Business Fund, a grant program to provide financial assistance to small business owners impacted by the pandemic. 
"Small business owners are facing unprecedented challenges. The needs are urgent and every dollar counts," said Carolyn Cawley, president of the U.S. Chamber Foundation. "While the demand is great, we're proud to be able to contribute to the many efforts underway to help small employers get through the next days and weeks and on the road to recovery for their communities."  
Read the company's corporate responsibility report for more information on their programs, policies and partnerships that advance their shared social and business objectives.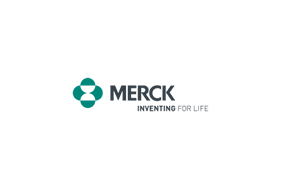 Merck & Co., Inc.
Merck & Co., Inc.
Today's Merck is a global health care leader working to help the world be well. Merck is known as MSD outside the United States and Canada. Through our prescription medicines, vaccines, biologic therapies and animal health products, we work with customers and operate in more than 140 countries to deliver innovative health solutions.
We also demonstrate our commitment to increasing access to health care through far-reaching policies, programs and partnerships.
More from Merck & Co., Inc.