Published 04-21-20
Submitted by AEG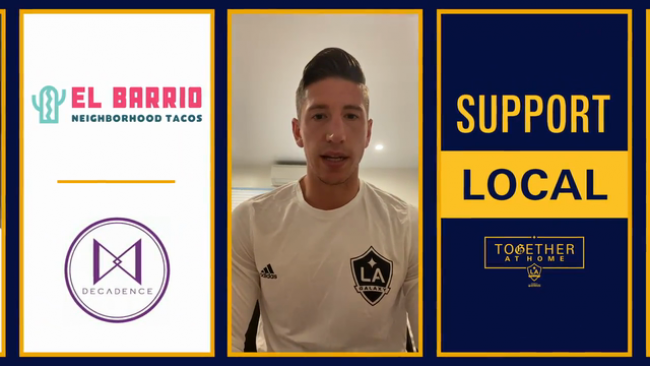 Click here to watch video
In conjunction with TOGETHER AT HOME, AEG's LA Galaxy recently launched the Support Local campaign, encouraging all LA Galaxy fans and Angelenos to support various local businesses throughout Los Angeles during the Stay at Home orders due to COVID-19 throughout the United States.
As part of Support Local, the LA Galaxy unveiled a comprehensive list of various local businesses throughout Los Angeles and Southern California supported by LA Galaxy players, fans and staff, including various businesses owned and operated by LA Galaxy Season Ticket Members or fans.
Fans can view a Support Local map of businesses across Los Angeles list by visiting www.lagalaxy.com/supportlocal.
The campaign also includes personal messages from various LA Galaxy players encouraging fans to support local, including their personal favorite businesses and restaurants throughout Los Angeles. Midfielder Perry Kitchen, defender Julian Araujo, forward Ethan Zubak, midfielder Joe Corona, defender Rolf Feltscher, defender Giancarlo Gonzalez and more participated, in addition to various players submitted their favorite local businesses in Los Angeles.
The Support Local campaign was launched in conjunction with TOGETHER AT HOME campaign, a club-wide initiative to support, engage and inform LA Galaxy fans and the Los Angeles community amidst effects from COVID-19.
For a full list of TOGETHER AT HOME initiatives from the LA Galaxy, click here.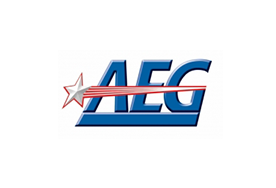 AEG
AEG
Headquartered in Los Angeles, California, AEG is the world's leading sports and live entertainment company. With offices on five continents, AEG operates in the following business segments: AEG Facilities, which with its affiliates owns, manages or consults with more than 120 preeminent venues around the world including The O2 Arena, the Sprint Center and the Mercedes-Benz Arenas;   AEG Presents, one of the largest live music companies in the world dedicated to producing and promoting global and regional concert tours, music and special events and world-renowned festivals; AEG Sports, the world's largest operator of sports franchises and high-profile sporting events;   AEG Global Partnerships, which oversees worldwide sales and servicing of sponsorships including naming rights, premium seating and other strategic partnerships; and AEG Real Estate, which develops world-class venues and  sports and entertainment districts like STAPLES Center and L.A. LIVE. Through its worldwide network of venues, portfolio of powerful sports and music brands, AXS.com ticketing platform, AXS cable television channel and its integrated entertainment districts, AEG entertains more than 100 million guests annually. More information about AEG can be found at www.aegworldwide.com.
More from AEG