Published 04-20-20
Submitted by Essity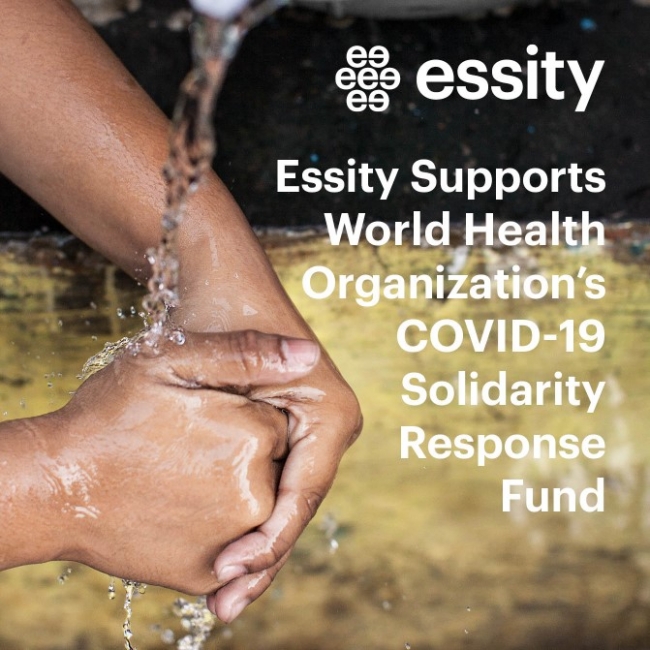 "The growing COVID-19 pandemic affects us all and the WHO is doing an extremely important job of leading and managing this global effort. As a long-term partner to the United Nations Foundation, we decided to be an early responder and our contribution will be used to directly support WHO's work to battle the COVID-19 pandemic," says our CEO and President Magnus Groth. "As a leading global hygiene and health company, we are currently also doing our utmost to continue to manufacture and deliver essential products such as paper hand towels, soap and sanitizers, toilet paper, facial tissues and diapers to consumers and customers around the world." 
At the request of the WHO, the United Nations Foundation has established a COVID-19 Solidarity Response Fund to enable individuals, corporations, foundations, and other organizations around the world to directly support WHO's work. 
"All of us have a personal stake in conquering this pandemic -- whether we realize it yet or not. I'm so grateful to Essity – a long-term UNF partner and a leader in the health and hygiene sector – for recognizing that we can only stop this virus with a coordinated, global response, where everyone -- from every sector -- is doing their part. Their contribution to this historic fund will support the World Health Organization's lifesaving work to help all countries to prevent, detect, and respond to COVID-19, especially where needs are greatest," says Elizabeth Cousens, President and CEO, UN Foundation.
All donated funds will be given to the WHO to utilize and distribute in alignment with its plans to fight COVID-19. The majority of the financial resources needed will go to help vulnerable and at-risk low-income countries to step up their preparedness to prevent COVID-19, enhance their abilities to detect and test for the virus, and bolster their ability to respond to stop COVID-19 spread. The additional funds will help WHO directly to fill in funding gaps as it coordinates the global response. As the pandemic evolves, funding needs will also change. 
What do the funds do more specifically?
These funds will, among other things, enable WHO and partners to support countries to help to gather critical data about the virus itself and guide/coordinate scientists around the world to develop vaccines, better diagnostic tests and potential treatments. 
Essity has been partnering with the United Nations Foundation for many years, breaking barriers to well-being, through initiatives such as the Global Dialogue, International Women's Day and the Global Engagement Summit.
Media On-call
media@essity.com
Direct: +46 8 788 52 20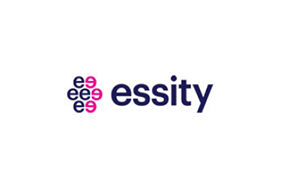 Essity
Essity
Essity is a leading global hygiene and health company that develops, produces and sells Personal Care (Baby Care, Feminine Care, Incontinence Products and Medical Solutions), Consumer Tissue and Professional Hygiene products and solutions. 
Our vision is; Dedicated to improving well-being through leading hygiene and health solutions. The name Essity stems from the words essentials and necessities. Sales are conducted in approximately 150 countries under many strong brands, including the leading global brands TENA and Tork, and other brands, such as Leukoplast, Libero, Libresse, Lotus, Nosotras, Saba, Tempo, Vinda and Zewa. Essity has about 48,000 employees and net sales in 2017 amounted to approximately 12.8 bn USD (SEK 109bn, EUR 11.3bn). The business operations are based on a sustainable business model with focus on value creation for people and nature.
The company has its headquarters in Stockholm, Sweden, and is listed on Nasdaq Stockholm. Essity used to be part of the SCA Group.
About Tork
Tork is a brand of Essity. Essity is a leading global hygiene and health company that develops personal care, professional hygiene and consumer tissue products and solutions. Essity offers Tork paper towels, toilet paper, skin care products, facial tissue,  wipers, wet wipes, napkins and other hygiene products for washrooms, wash stations, healthcare areas, food and beverage handling, food preparation, manufacturing and maintenance. For more information, visit http://www.torkusa.com/
More from Essity