Published 04-20-20
Submitted by CSRHub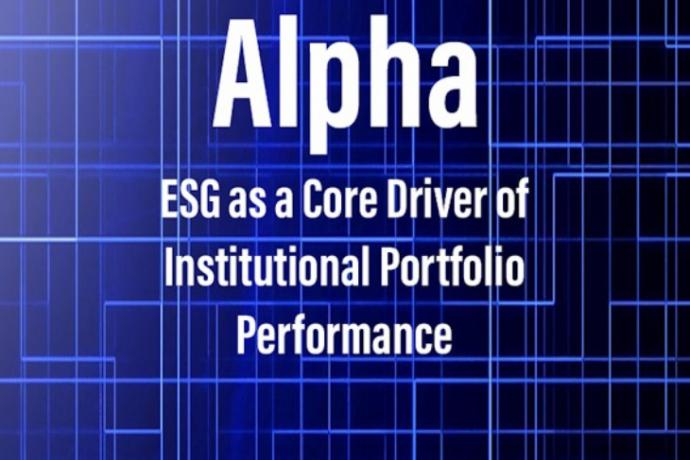 As previously seen on the CSRHub blog
Skytop Strategies will launch its Generating Alpha, ESG as a Core Driver of Institutional Portfolio Performance on June 25th in New York. CSRHub Co-founder and CTO Bahar Gidwani will be speaking on Topic Briefing: State of Play ESG Integrations, The Third Era and moderate an Armchair Chat, ESG and Alpha: Causation Versus Correlation as an Obstacle to Full Integration.
Network with asset allocators, fund managers, investment consultants and capital market experts on investment strategies in the ESG field.
Explore the latest practices in portfolio construction to generate portfolio returns including screening, due diligence and how fund managers benchmark performance against traditional investment strategies.
Identify the state-of-play tools in benchmarking and data analytics that supports long term alpha generation.
Topic Briefing: State of Play
ESG Integrations, The Third Era
Presenter:
Bahar Gidwani, CFA, FSA, Co-founder & CTO, CSRHub
Armchair Chat
ESG and Alpha: Causation Versus Correlation as an Obstacle to Full Integration
Moderator:
Bahar Gidwani, CFA, FSA, Co-founder & CTO, CSRHub
Panelists:
Joshua Linder, CFA, Credit Analyst, Fixed Income, APG, Asset Management US Inc.
Mark Hays, Director of Sustainable and Impact Investing, Glenmede Trust Company
Michael Carty, Investment Expert
June 25, 2020 
PENTHOUSE 45
432 WEST 45th STREET
PH SUITE
For the full program, click here. Receive a 35% discount off the dated price using coupon code CSRHUB2020. Register today. 
Bahar Gidwani is CTO and Co-founder of CSRHub. Bahar has built and run large technology-based businesses for many years. Bahar holds a CFA (Chartered Financial Analyst) and was one of the first people to receive the FSA (Fundamentals of Sustainability Accounting) designation from SASB. Bahar worked on Wall Street with Kidder, Peabody, and with McKinsey & Co. He has founded several technology-based companies and is a co-founder of CSRHub, the world's broadest source of corporate social responsibility information. He has an MBA from Harvard Business School and an undergraduate degree in physics and astronomy. He plays bridge, races sailboats, and is based in New York City.
CSRHub is the largest ESG and sustainability rating and information platform globally. We aggregate 230 million data points from 650+ data sources including leading ESG analyst databases. Our patented algorithm aggregates, normalizes, and weights data to rate 19,000+ companies in 143 countries across 134 industries. We track 97% of world market capitalization. We cover 12 subcategories of ratings and rankings across the categories of environment, employees, community and governance. We show underlying data sources that contribute to each subcategory's ratings. CSRHub metrics are a consensus view (any 2 sources may have about a 30% correlation so we make sense of the disparate data). We tag companies for their involvement in 17 Special Issues. We provide Macro-enabled Excel dashboard templates, customizable dashboards, and an API. Our big data technology enables 85% full coverage of data across our rated companies and robust analyses. We provide historical ratings back to 2008.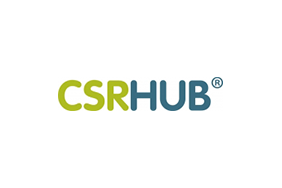 CSRHub
CSRHub
CSRHub provides access to the world's largest corporate social responsibility and sustainability ratings and information, covering over 13,700+ companies from 135 industries in 127 countries. By aggregating and normalizing the information from 370 data sources, CSRHub has created a broad, consistent rating system and a searchable database that links millions of rating elements back to their source. Managers, researchers and activists use CSRHub to benchmark company performance, learn how stakeholders evaluate company CSR practices, and seek ways to improve corporate sustainability performance.
CSRHub is a B Corporation, an Organizational Stakeholder (OS) with the Global Reporting Initiative (GRI), a silver partner with CDP (Carbon Disclosure Project), and an Advisory Council Member of Sustainability Accounting Standards Board (SASB).
More from CSRHub