Published 04-20-20
Submitted by onsemi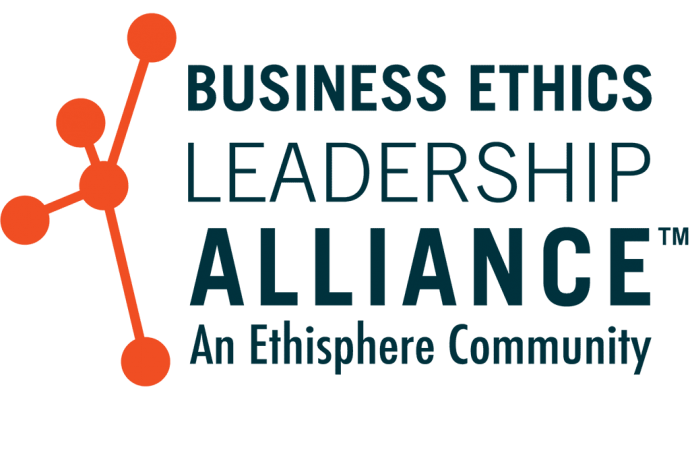 ON Semiconductor (Nasdaq: ON), driving energy efficient innovations, today announced it has been awarded the 2020 Business Ethics Leadership Alliance (BELA) Community Champion Award by Ethisphere for its contributions to the member community. The two other companies also recognized in this category were Allianz Life Insurance and Infosys.
The BELA community is comprised of 300+ organizations from over 60 industries worldwide. The Community Champion recognition is designated for companies who share a unique level of awareness and vision to advance corporate community engagement, growth and transformation.
"The BELA community has always been one which, at the core, is about improving integrity through shared experiences because members are willing to set aside time and resources to advocate for each other in a way that enhances the overall business ecosystem. As the events of today clearly demonstrate, there is no other time in history when unity and cohesion are more necessary," said Kevin McCormack, executive director at BELA. "Whether in times of crisis or business as usual, ON Semiconductor demonstrates the spirit upon which BELA is founded and we are proud to recognize them as one of the BELA Community Champions for 2020, as it is well-earned."
"We're honored to receive this recognition by Ethisphere for our contributions to the BELA member community", said Jean Chong, vice president of ethics and corporate social responsibility at ON Semiconductor. "As a global organization, we recognize the inherent value of promoting ethical leadership and a world-class compliance culture. We're proud to collaborate with other organizations with similar values to ours and exchange insights and best practices to continue operating with compliance and ethics at the forefront."
Founded by Ethisphere, BELA is a globally recognized organization of leading companies collaborating together to share best practices in governance, risk management, compliance and ethics.
Earlier this year, ON Semiconductor was named one of the World's Most Ethical Companies® by Ethisphere for the fifth time. In 2019, ON Semiconductor was recognized as a Fortune 500 company, one of Barron's 100 Most Sustainable Companies and on Newsweek's America's Most Responsible Companies 2020 list.
About ON Semiconductor
ON Semiconductor (Nasdaq: ON) is driving energy efficient innovations, empowering customers to reduce global energy use. The company is a leading supplier of semiconductor-based solutions, offering a comprehensive portfolio of energy efficient power management, analog, sensors, logic, timing, connectivity, discrete, SoC and custom devices. The company's products help engineers solve their unique design challenges in automotive, communications, computing, consumer, industrial, medical, aerospace and defense applications. ON Semiconductor operates a responsive, reliable, world-class supply chain and quality program, a robust compliance and ethics program, and a network of manufacturing facilities, sales offices and design centers in key markets throughout North America, Europe and the Asia Pacific regions. For more information, visit https://www.onsemi.com.
# # #
ON Semiconductor and the ON Semiconductor logo are registered trademarks of Semiconductor Components Industries, LLC. All other brand and product names appearing in this document are registered trademarks or trademarks of their respective holders. Although the company references its Web site in this news release, such information on the Web site is not to be incorporated herein.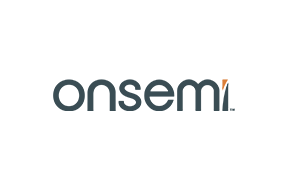 onsemi
onsemi
onsemi (Nasdaq: ON) is driving disruptive innovations to help build a better future. With a focus on automotive and industrial end-markets, the company is accelerating change in megatrends such as vehicle electrification and safety, sustainable energy grids, industrial automation and 5G and cloud infrastructure. With a highly differentiated and innovative product portfolio, onsemi creates intelligent power and sensing technologies that solve the world's most complex challenges and leads the way in creating a safer, cleaner and smarter world. Learn more about onsemi at www.onsemi.com.
Corporate Social Responsibility at onsemi: We believe in our people, culture and ability as good corporate citizens to address climate issues, sustainability and positively impact the communities where we work and live. Empowering the right people and partners creates long-term shared value to further our commitment to the triple bottom line of people, planet and profit. Since our first Corporate Social Responsibility (CSR) Statement of Commitment in 2008, our program has continually grown through innovation in our initiatives and strategic goals to deliver value to our stakeholders. Our philanthropic contributions, supporting nonprofits and educational institutions globally, and employee volunteer efforts target societal needs.
More from onsemi