Published 04-17-20
Submitted by JetBlue Airways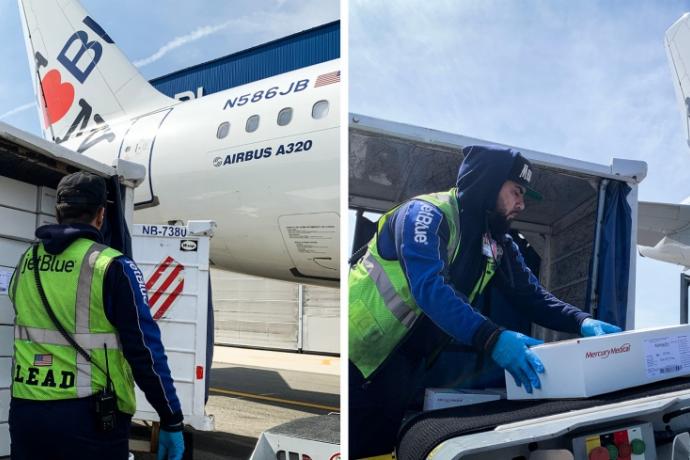 During these uncertain times, we remain focused on our Caring value. In line with our values, our crewmembers and community continue to bring our mission of Inspiring Humanity to life. Utilizing our main resources – flights and assets from our network of partners, over the past week we've collaborated with several of our partners to show our support for the medical community. JetBlue is currently working with many of our business partners, community non-profits as well as NGOs to help get much-needed supplies to the places where they are needed most.
Mercury Medical donates 2,500 CPAP Devices to New York State
We worked with Clearwater, Fla. based Mercury Medical, to donate 2,500 disposable CPAP devices to New York State to help in the region's fight against coronavirus. JetBlue offered to fly 2,400lbs of cargo containing donated CPAP devices. Mercury Medical manufactures innovative critical care medical device technologies like these CPAP devices, which can help prevent these patients' lungs from deteriorating to the point where they require mechanical ventilation.
Assisting Mount Sinai doctors with supplies
We donated supplies including 50 cots as well as blankets and Mint amenity kits and personal letters of encouragement from our crewmembers to Mount Sinai Hospitals in South Nassau Long Island and Manhattan. Due to the high demand for medical care, some of the hospital's staff have been sleeping at the hospital between shifts, These supplies will help them rest more comfortably. We are also planning limited supply donations to additional hospitals this week.
If you are interested in learning more about how to support the Mount Sinai hospitals, click the link here.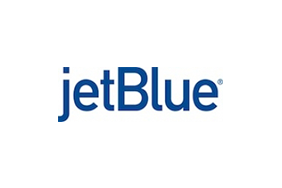 JetBlue Airways
JetBlue Airways
JetBlue is New York's Hometown Airline, and a leading carrier in Boston, Fort Lauderdale/Hollywood, Los Angeles (Long Beach), Orlando and San Juan. JetBlue carries more than 30 million customers a year to 87 cities in the U.S., Caribbean, and Latin America with an average of 825 daily flights. For more information please visit JetBlue.com.
More from JetBlue Airways