Published 04-17-20
Submitted by Bread Financial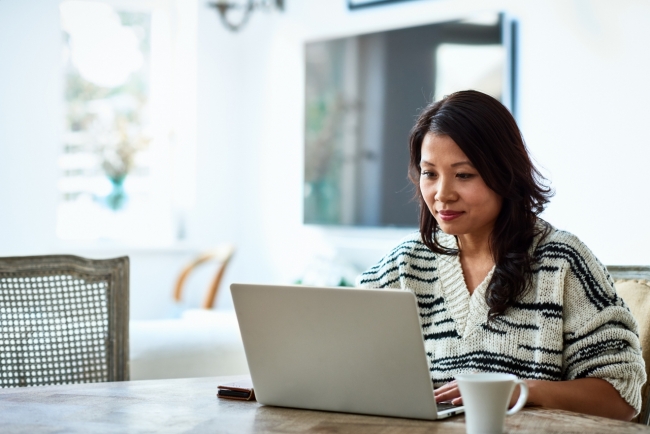 As the world grapples with the COVID-19 pandemic, personal finances and purchasing habits have changed abruptly and dramatically for nearly everyone. More people are working – and buying – from home. Many are spending more consciously, while others, sadly, are facing unemployment, furloughs or a reduced income.
These dynamic and challenging times present a seemingly odd moment to recognize April's Financial Literacy Month, which Alliance Data and Comenity Bank have championed for many years. The annual observance has historically been a time for us to educate our cardmembers and our own associates about ways to promote financial wellbeing.
But while the current financial environment has changed, we believe there is still a strong need for education at this time, perhaps even stronger. Our early response to the threat included emergency work-from-home protocols for the majority of our organization, enabling thousands of associates on our customer care teams to continue to serve our cardmembers with minimal disruption.
Our conversations with associates and customers over the last few weeks have reminded us how important understanding basic financial fundamentals is during these confusing and uncertain times.
Review your spending
Take the time to review your spending and create a budget.  This will help you prioritize necessities and savings that will put you in a stronger financial position for the short and long-term. Identify which expenses are fixed and which are variable, including entertainment and discretionary expenses. These expenses should be lower than your income and still leave room for emergencies and savings toward future goals, such as college, retirement or homeownership. Review your budget regularly and be prepared to make adjustments if your financial position changes.
Monitor your credit score
Your credit score is a reflection of your overall credit health. Many people only consider their credit score when they go to sign a lease, secure a mortgage or finance a new car. And while you may not be engaging in these transactions at the moment, it's important to monitor your credit score in the meantime, as it determines your risk as a borrower and can impact the type of loan you qualify for. Keeping a low credit card balance and paying credit bills on time are two important factors in higher credit scores.
Keep your information secure
With more individuals making online purchases from home, it's important to take steps to secure and protect your personal information. Ensure the passwords for each of your financial accounts are unique and strong. Never click on a link from a source you don't know or trust, and always be on the lookout for phishing emails. If you receive any calls or digital communications asking for your banking information, never give account numbers or personal information without first confirming legitimacy. If something doesn't seem right, stop the communication and reach out to your bank directly.
Don't fall for a scam
Given the current financial climate and uncertainties many are facing due to COVID-19, scammers are looking to take advantage of those who are most vulnerable. Payday loan and "free financing" scams are increasing as more individuals experience constrained finances. It is critical to read the fine print and do your research when making any financial decision. As always, if an offer seems too good to be true, it probably is.
These tips are just a handful of the recommendations and other resources we have available for anyone to make smart, well-informed decisions about their finances.
These are challenging times, and we're here to help. Please contact us or reach out on our social media channels for any customer needs, questions or suggestions on other personal finance tips to share. Any customers who are experiencing financial hardship due to COVID-19 can contact Comenity by calling the number on the back of their card. We have relief programs in place which are tailored specifically to our customers that are impacted by the pandemic.
And while we continue to champion financial wellbeing, above all, our wish is for the health and safety of our associates, cardmembers, clients and communities.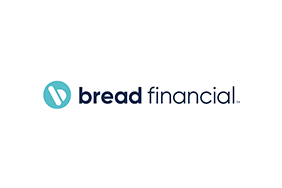 Bread Financial
Bread Financial
Bread FinancialTM(NYSE: ADS) is a tech-forward financial services company providing simple, personalized payment, lending and saving solutions. The company creates opportunities for its customers and partners through digitally enabled choices that offer ease, empowerment, financial flexibility and exceptional customer experiences. Driven by a digital-first approach, data insights and white-label technology, Bread Financial delivers growth for its partners through a comprehensive product suite, including private label and co-brand credit cards, installment lending and buy now, pay later (BNPL). Bread Financial also offers direct-to-consumer solutions that give customers more access, choice and freedom through its branded payment, lending and saving products.
Formerly Alliance Data, Bread Financial is an S&P MidCap 400 company headquartered in Columbus, Ohio, and committed to sustainable business practices powered by its 6,000+ global associates. To learn more about Bread Financial, visit BreadFinancial.com or follow us on Facebook, LinkedIn, Twitter and Instagram.
More from Bread Financial