Published 04-17-20
Submitted by 3BL Media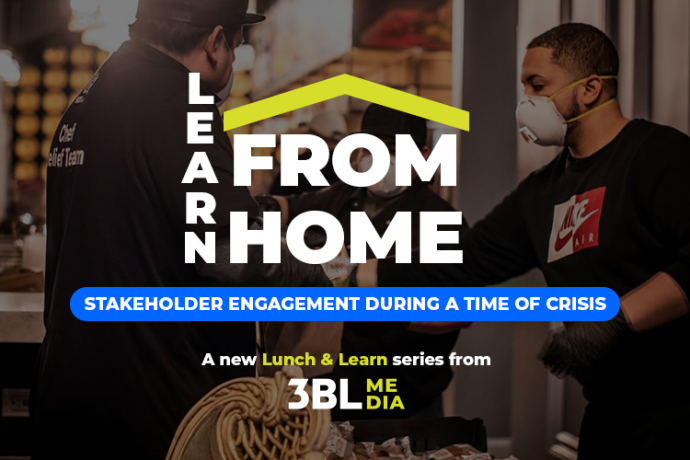 Brand reputations are made or lost during times of crisis.
With the U.S. economy shut down to slow the spread of coronavirus, many companies have done dark with multiple stakeholders.  Others have tightly confined external messaging to COVID-19 or environmental, social and governance (ESG) topics. 
3BL Media has provided a platform for hundreds of purpose-driven companies active in the response to the pandemic. 
On April 28 at 1 p.m. ET, 3BL Media will convene communications, marketing and corporate responsibility business leaders for analysis, perspective and best practices.  Join us for "Learn from Home: Stakeholder Engagement During a Time of Crisis," a free webinar with live Q&A.
"Stakeholders want to remain informed during times of crisis, and engagement levels can be exceptionally high for brands that step up to help," said 3BL Media CEO Dave Armon, who will lead the discussion with SVP Katie Buckland and media consultant John Arvanitis.  "Organizations that opt not to communicate risk having their emergency response or relief efforts go unnoticed."
In addition to reviewing top-performing content distributed by companies during the COVID-19 response, the presentation will examine how communications on ESG topics have continued in recent weeks, framed in a COVID-19 context.
The session will reference relevant research from Porter Novelli, and the U.S. Chamber of Commerce Foundation's Center For Corporate Citizenship and IBM. 
Register HERE
About 3BL Media
3BL Media delivers purpose-driven communications for the world's leading companies. Our unrivaled distribution, leadership and editorial platforms inspire and support global sustainable business, reaching 10+ million change-makers.
Contact:
Margie Kuchinski
Director of Brand Marketing, 3BL Media
mkuchinski@3blmedia.com
US: 866.508.0993 x141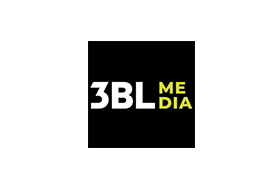 3BL Media
3BL Media
3BL Media is the world's leading communications partner for purpose-driven organizations. Through content distribution, multi-media promotion and hands-on learning experiences, we connect organizations to an unrivaled network of sustainability professionals, journalists, bloggers, investors, academics, policymakers and influencers who are passionate about engaging on topics like education, environment, community involvement, supply chain and circular economy, volunteering and the Sustainable Development Goals.
More from 3BL Media