Published 04-16-20
Submitted by Scotts Miracle-Gro
Now more than ever, children and families across the country need the positive experiences that gardening provides. To support this, The Scotts Miracle-Gro Foundation is bringing the powerful benefits of gardening to 10 million children across the United States by 2023.  In keeping with this goal, 175 nonprofit organizations will receive funding this spring to create or enhance youth garden programs, as part of  ScottsMiracle-Gro's annual Gro More Good Grassroots Grants with KidsGardening.
"There has never been a more important time in the history of this program for kids to experience the connection that gardening brings to a sense of family, to freshly grown food and to outdoor play. During a time with unprecedented school closures and wide-spread social distancing measures in place across the country, gardening is a chance to share in the joy that growing brings," said Jim King, president of The Scotts Miracle-Gro Foundation. "We know each of these grantees is on the front lines in their communities, doing critical work to connect kids to healthy food. It's our responsibility to support their important work."
Throughout our nation's history, gardening has supported families and communities in times of need, the most recognizable of which may be the victory garden movement during World War I. During that time, millions of Americans gardened at home or within their community to support the war efforts, secure their own food supply and grow something beneficial during stressful times. Not unlike the victory garden movement, communities are gardening this spring to ensure children and families have access to fresh food and experience the therapeutic nature of growing during difficult, uncertain times. 
"We are growing strong," said Elizabeth Dry of Promise Community Gardens in Dallas, Texas. "We are also practicing physical distancing, as we are sharing more food than ever during this time of critical need. This funding will help us tremendously."
Recognizing the need parents may have now for additional home-learning resources, ScottsMiracle-Gro is also sharing its Gro More Good Learning Activities, a set of 72 hands-on lessons to get kids learning outside. Based on early childhood best practices, the activities were developed around the four seasons of a garden with the Smithsonian Early Enrichment Center. These free lessons are available on ScottsMiracle-Gro's website.
The Grassroots Grants and Learning Activities are part of ScottsMiracle-Gro's larger Gro More Good initiative, which aims to bring the life-enhancing benefits of gardens and greenspaces to 10 million children by 2023. As part of Gro More Good, The Scotts Miracle-Gro Foundation is partnering with leading nonprofit organizations, such as KidsGardening, to get more kids outside and connected to the positive benefits of outdoor play and gardening, such as increased consumption of fresh food and more physical activity.
The 2020 Gro More Good Grassroots Grants support local community garden and greenspace projects that directly engage youth. Some highlights from this year's list of grantees include:
Glendale Commons Community Garden, Phoenix Community Development Services, Peoria, IL

Helping formerly homeless families build the skills needed for a healthy and more stable life, Phoenix Community Development Services is partnering with their local Junior League to establish a community garden on a vacant lot adjacent to Glendale Commons Housing Complex. The goal is not only to increase youth access to healthy foods in the short term, but also to provide them with the skills to improve eating behaviors and empower them with the knowledge to grow their own food into the future. 

The John C. Holmgreen Center School Garden, Northside Independent School District, San Antonio, TX

Comprised of students enrolled in special education programs and whose life circumstances makes it difficult for them to succeed academically, behaviorally, and socially on their regular school campuses, the garden at the Holmgreen Center will provide opportunities for experiential and social/emotional learning, as well as access to healthy food. With over two-thirds of students considered at-risk, the program will focus on the therapeutic benefits of gardening and be used to help students with the development of skills in teamwork and behavior management that will help them to return to their home campuses. 

Bee Kind Community Garden, Salmon Valley Stewardship, Salmon, ID

The Bee Kind Community Garden brings youth and adults together to develop a pollinator habitat pathway to teach about the importance of pollinator friendly landscapes and the part they play in protecting our food systems. In partnership with a diverse group of community partners, the garden will teach participating youth and the whole community about the services that pollinators provide and offer a variety of hands-on learning opportunities and experiences.

Community Action Programs Cayuga/Seneca Early Childhood Garden, Auburn, NY

Community Action Programs Cayuga/Seneca is expanding its Early Head Start/Head Start garden to increase opportunities for hands-on, inquiry-based learning into their academic curriculum while also teaching children and their families about food production and nutrition, including how to grow their own fresh fruits and vegetables at home. The garden will support the organization in reaching the goal of making sure every child is mentally, physically and emotionally ready for school and also provide meaningful parent engagement activities. Through the program, educators hope to teach students how to be stewards of their environment and support families in adopting healthier dietary behaviors. 
"We are so impressed by the amazing work being done by this year's Gro More Good Grassroots Grantees," said Rachel Stein, executive director of KidsGardening. "KidsGardening strongly believes there is a critical need to support these programs and the work they are doing to get more children into the garden, growing healthy food, and having positive experiences with the natural world." 
Because of the unforeseen challenges due to COVID-19, the uses for Gro More Good Grassroots Grant funds were broadened to allow organizations to use the funding for garden spaces, education and  emerging needs in their community due to the novel coronavirus. A full list of the 2020 Gro More Good Grassroots Grantees is available at kidsgardening.org/2020-gromoregood-grassroots-grant/. 
For more information on The  Scotts Miracle-Gro Foundation's Gro More Good initiative, visit www.GroMoreGood.org 
For educational garden resources for children from ScottsMiracle-Gro and KidsGardening, visit:
http://gromoregood.com/activities
kidsgardening.org/garden-ideas-kids-parents-teachers/
About The Scotts Miracle-Gro Foundation
The mission of The Scotts Miracle-Gro Foundation is to inspire, connect and cultivate a community of purpose. The Foundation is deeply rooted in helping create healthier communities, empower the next generation, and preserve our planet. The Foundation is a 501(c)(3) organization that funds non-profit entities that support its core initiatives in the form of grants, endowments and multi-year capital gifts. For more information, visit www.scottsmiraclegrofoundation.org.
About KidsGardening
Our mission is to ensure all kids have access to a garden in which to play, learn, and grow, engaging their natural curiosity and wonder. We offer inspiration and support to educators and families by way of grants, original educational resources, and by cultivating a community of practice. For more information, visit www.kidsgardening.org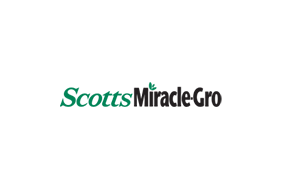 Scotts Miracle-Gro
Scotts Miracle-Gro
About ScottsMiracle-Gro
With approximately $3.2 billion in sales, the Company is one of the world's largest marketers of branded consumer products for lawn and garden care. The Company's brands are among the most recognized in the industry. The Company's Scotts®, Miracle-Gro® and Ortho® brands are market-leading in their categories. The Company's wholly-owned subsidiary, The Hawthorne Gardening Company, is a leading provider of nutrients, lighting and other materials used in the indoor and hydroponic growing segment. For additional information, visit us at www.scottsmiraclegro.com.
More from Scotts Miracle-Gro