Published 04-17-20
Submitted by Gildan Activewear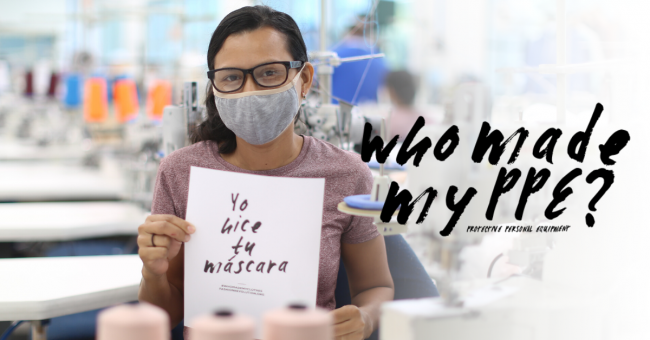 Every year on the same week, Fashion Revolution invites brands and consumers around the world to join a global conversation about supply chain transparency through their recognizable #whomademyclothes? campaign. With this simple question, Fashion Revolution has created a powerful message that calls for brands to put people at the center of their business model while challenging consumers to be curious about the people who make their clothes.
For the last four years, Gildan has participated in this campaign and featured many of its employees making apparel inside its company-owned facilities. This year, however, the context is different: As the world fights the COVID-19 pandemic, Gildan has decided to leverage some of its manufacturing facilities to produce non-medical face masks and isolation gowns to help lessen the growing shortage of personal protective equipment (PPE). Gildan won't be showing viewers who made their clothes; rather, they will be showing them who made their PPE.
 "We are proud to join and support the global fight against the COVID-19 pandemic" says Claudia Sandoval, Vice-President of Corporate Citizenship at Gildan. "The health and safety of our employees coming back to work is a top priority, so we have mobilized a team of experts to develop and implement stringent processes to protect our workers. All of this will proceed with the support of our onsite medical team of doctors and nurses as well as under a strict biosecurity protocol, which was developed following government mandated guidelines and industry best practices. This includes medical screening, proper hygiene education, social distancing measures in the facilities and in the cafeteria, and more", she added.
Gildan's 2020 #whomademyclothes campaign will highlight and honour their frontline workers who have decided, despite these uncertain times, to come back to work and help global efforts to lessen the shortage of PPE.  "Through this campaign, we celebrate their courage, resilience and hard work during this global crisis", says Sandoval.
Starting on April 20th, Gildan will share on its social media channels the portraits of some of their employees as they manufacture masks and gowns. Follow them on Twitter, Facebook and Instagram to meet the people behind your PPE.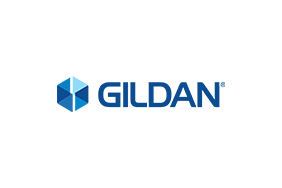 Gildan Activewear
Gildan Activewear
Gildan is a leading manufacturer of everyday basic apparel which markets its products in North America, Europe, Asia-Pacific and Latin America, under a diversified portfolio of Company-owned brands, including Gildan®, American Apparel®, Comfort Colors®, Gildan® Hammer™, Gold Toe®, Anvil®, Alstyle®, Secret®, Silks®, Kushyfoot®, Secret Silky®, Therapy Plus™, Peds® and MediPeds®, and under the Under Armour® brand through a sock licensing agreement providing exclusive distribution rights in the United States and Canada. Our product offering includes activewear, underwear, socks, hosiery and legwear products sold to a broad range of customers, including wholesale distributors, screenprinters or embellishers, as well as to retailers that sell to consumers through their physical stores and/or ecommerce platforms. In addition, we sell directly to consumers through our own direct-to-consumer platforms.
Gildan owns and operates vertically-integrated, large-scale manufacturing facilities which are primarily located in Central America, the Caribbean Basin, North America, and Bangladesh. With over 46,000 employees worldwide Gildan operates with a strong commitment to industry-leading labour and environmental practices throughout its supply chain in accordance with its comprehensive Genuine Responsibility® program embedded in the Company's long-term business strategy. 
More from Gildan Activewear