Published 04-16-20
Submitted by Discovery Education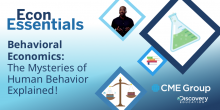 To make smart financial decisions, people need the right knowledge and skills. Surveys from the Financial Industry Regulatory Authority have revealed that Americans have relatively low levels of financial literacy, which is critical for achieving and maintaining financial capability. The study also revealed that many Americans did not have access to financial education at the high school or college level. To help bridge that gap, we are working to provide students with more opportunities to learn the fundamentals of finance in a fun, interactive way.
Econ Essentials, created in partnership with CME Group and Discovery Education, provides high school students with free digital content about core economic principles. Students can access the suite of self-paced, Interactive Learning Modules, to explore real-world examples and gain the financial literacy needed to plan for their future.  Forget the stuffy textbooks, this diverse and dynamic approach to topics like the future of fuel and the facts behind food prices makes economics one of the most interesting subjects.
We also encourage students to tune into Twitter on Friday, April 17 for Econ Exploration Day, a day of economics learning featuring a Q&A session with CME Group Managing Director and Chief Economist Bluford Putnam. Throughout the day, Putnam will be answering some of the most pressing questions on the minds of adults and students during this time of economic uncertainty. Follow the content with #EconExplorationDay.
There's no time like the present to integrate financial literacy into the virtual classroom and family discussions with CME Group and Discovery Education's Econ Essentials digital resources.
Additional Resources
In response to the ongoing COVID-19 crisis, Discovery Education is offering schools and school systems not currently using the company's digital services free access to Discovery Education Experience. Schools accepting this offer will have access to Discovery Education's dynamic K-12 learning platform and its ready-to-use digital lesson plans, activities, and standards-aligned resources through the remainder of the school year. In addition, at no cost Discovery Education is providing a suite of resources for parents and caregivers called Daily DE that can be used at home.
For more information, visit Discovery Education's comprehensive Virtual Learning resource center dedicated to helping educators adapt their instruction to meet today's needs.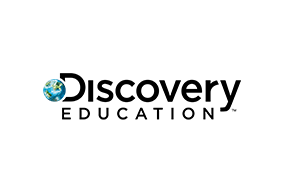 Discovery Education
Discovery Education
Discovery Education is the global leader in standards-aligned digital curriculum resources, engaging content, and professional learning for K-12 classrooms. Through its award-winning digital textbooks, multimedia resources, and the largest professional learning network of its kind, Discovery Education is transforming teaching and learning, creating immersive STEM experiences, and improving academic achievement around the globe. Discovery Education currently serves approximately 4.5 million educators and 45 million students worldwide, and its resources are accessed in over 140 countries and territories. Inspired by the global media company Discovery, Inc., Discovery Education partners with districts, states, and like-minded organizations to empower teachers with customized solutions that support the success of all learners. Explore the future of education at www.discoveryeducation.com.
More from Discovery Education