Published 04-15-20
Submitted by DKMS

Kevin Clements' family knows there is a challenge ahead. But they're always up for a challenge. On Halloween this year, the beloved husband and father of three was diagnosed with T-cell acute lymphoblastic lymphoma and leukemia. He needs a bone marrow transplant and now his family is racing to find his perfect match.
The diagnosis is leaving the 39-year-old Olympic-trained swimmer and high school coach in uncharted waters. But his wife Jaqi loves to take things head on. In her blog, she writes, "I know this sounds crazy, but I KNOW he will overcome this because not only is he a fighter but he has me... and I NEVER give up."
So the Clements Family is diving in to this fight and this quest to find his perfect 10/10 match. They are spreading the word about joining the registry and how easy it is to sign up and swab your cheeks.
"I've always had this feeling that I was put on this earth to help others and although this is certainly not what I had envisioned, I have an overwhelming feeling that this journey is going to ultimately help a lot of people," said Jaqi.
Step up. Swab. It could be you that gives Kevin or other patients like him a second chance at life.
Registering Online is easy, secure, and only takes 5 minutes. Though the chances to be called as a donor are rare - 1 in 430 - if called, you are likely the patient's best match. Your decision can give hope and a second chance at life.
After registering, you have to swab your cheeks and send the kit back to DKMS. It is all free of costs.
Click here to learn how to swab.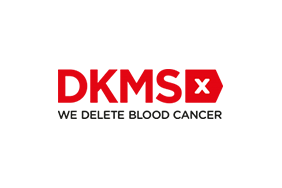 DKMS
DKMS
WHAT WE DO
We create awareness of blood cancer diseases and treatments.
We recruit stem cell donors to give those in need of a stem cell donation a second chance at life.
We engage the public as well as companies to organize donor registration events.
We raise funds to increase both the size and diversity of the worldwide pool of available stem cell donors.
We help to improve blood cancer treatment – through our own research and state-of-the-art technology in our laboratory
We maintain our donor relationship from day one of registration until stem cell donation.
More from DKMS