Published 04-15-20
Submitted by Intel
Disability:IN, NGLCC, USPAACC and WEConnect International together present the annual Top Global Champions for Supplier Diversity & Inclusion recognition for corporations that lead with global inclusive sourcing efforts. Starting in 2019, the Top Global Champions for Supplier Diversity & Inclusion ranking is the only one of its kind, made up of the some of the world's largest corporations that have demonstrated their commitment to global inclusive sourcing from diverse groups including minority, women, LGBT and disabled-owned businesses around the globe.
The Top Champions survey includes questions on U.S. and non-U.S. diverse spend, for all officially recognized diverse suppliers. Scoring is based on a variety of factors including senior leadership support, program scope, supplier development and global spend with diverse suppliers.
"The recognition of leaders such as  showcase the commitment and acceleration of a truly global movement towards supplier diversity and inclusion. These top companies are actively driving innovation and creating more inclusive economies throughout the world in communities where they do business."  says WEConnect International CEO & Co-Founder Elizabeth A. Vazquez.
Learn more about Intel's supplier diversity & inclusion efforts
About Intel
Intel (Nasdaq: INTC) is an industry leader, creating world-changing technology that enables global progress and enriches lives. Inspired by Moore's Law, we continuously work to advance the design and manufacturing of semiconductors to help address our customers' greatest challenges. By embedding intelligence in the cloud, network, edge and every kind of computing device, we unleash the potential of data to transform business and society for the better. To learn more about Intel's innovations, go to newsroom.intel.com and intel.com.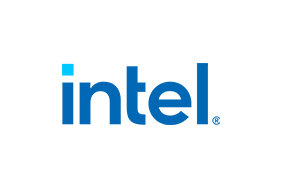 Intel
Intel
Intel (NASDAQ: INTC) is a world leader in computing innovation. The company designs and builds the essential technologies that serve as the foundation for the world's computing devices. Additional information about Intel is available at newsroom.intel.com and blogs.intel.com.
More from Intel