Published 04-15-20
Submitted by Porter Novelli/Cone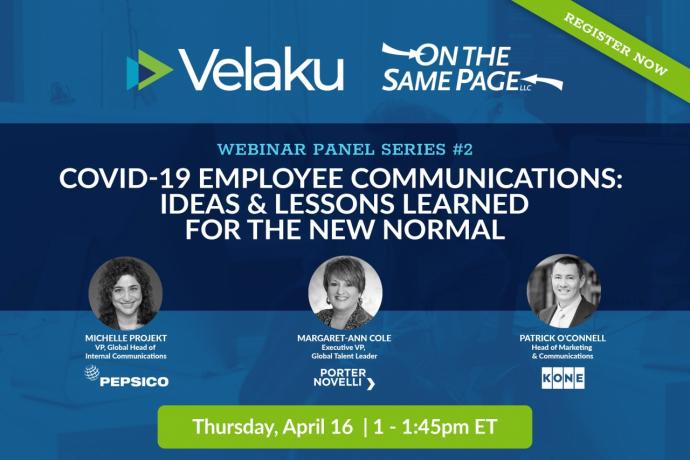 Porter Novelli's Margaret-Ann Cole, EVP, Global Head of Talent, to participate in panel addressing employee communications durin
April 14, 2020 /3BL Media/ - Porter Novelli's EVP, Golbal Head of Talent, Margret- Ann Cole will join Michelle Projekt (PepsiCo's VP, Global Head of Internal Communications) and Patrick O'Connell (KONE Americas' Head of Marketing & Communications) in a moterate discussion on employee communications during COIVD-19 on Apr 16, 2020 01:00 PM EST. 
You will hear about:
• Balancing the single-source-of-truth with the ongoing needs in global organizations.
• Transitioning from the short-term crisis to longer-term operations.
• Communications technologies and techniques for the 'new normal'.
Moderators:
• Tracy Benson, On the Same Page
• Michael Rudnick, Velaku Software
You can submit questions when you register or ask during the live webinar.
Space is limited, so make sure to sign up now!

Porter Novelli/Cone