Published 04-15-20
Submitted by Republic Services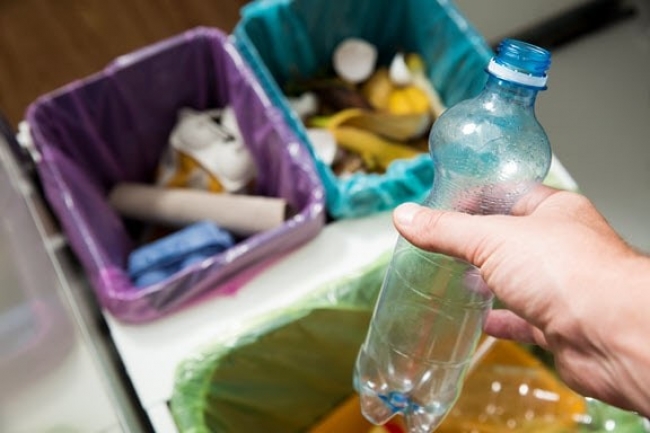 We've all been staying at home the past few weeks with very good reason – preventing the spread of COVID-19. During this time, you probably are generating more waste, particularly food and beverage packaging, takeout containers and cardboard boxes. As household waste increases, it's more important than ever to be mindful of the right things to put in your recycling bin.
When it comes to recycling, it's super important to know exactly what and how to recycle. One contaminated item in your recycling bin can ruin the entire batch, sending it to the landfill instead of the recycling center – and, just like that, all your good recycling intentions go to waste. Here's how to do your recycling best during this crisis and beyond.
Package deliveries: It's important to know that the only thing recyclable from most packages is the cardboard box itself. Packages come with a lot of tape, bubble wrap, plastic air bags, cellophane wrapping and foam peanuts to keep your items safe during transport, but unfortunately, none of these materials belongs in your recycle bin. Save these items for your own packing needs or place them in your waste bin.

Pizza boxes: While pizza boxes are made of recyclable cardboard, once a box is soiled with cheese and grease, it's no longer recyclable. Dirty pizza boxes create a larger problem when placed in recycling bins, because they can contaminate clean recyclables. Often, the bottom is soiled with grease and food while the top remains clean. Tear the clean part off the box and place it in your recycling bin because only clean cardboard can be made into new paper. As for the other soiled half, it goes in your waste bin.

Plastic utensils: Unfortunately, not everything made of plastic is recyclable, and recycling plastic utensils is completely dependent on your local facility, so check with your service provider. Remember, when in doubt, throw it out. And those plastic bags your food is delivered in aren't recyclable through curbside programs - either throw them away or take the clean ones to the grocery store to be recycled.

Paper plates, napkins & paper towels: Like pizza boxes, these items are not recyclable when soiled with food and liquid. When it comes to serveware, opt for the real thing whenever possible, but when that's not an option, go for biodegradable.

Plastic bottles: Americans buy 50 billion plastic bottles of water a year, yet only one of every four is recycled. This is a huge miss because those bottles are in high demand to be made into a host of everyday products like athletic clothing, carpet and more - so, recycle, recycle, recycle!

Aluminum cans: Beer, soda, seltzers… all cans are recyclable! Aluminum is forever recyclable and provides unrivaled benefits for sustainability. It's important to rinse and shake them dry first, so they don't ruin cardboard and paper in the bin.
Using these tips will help ensure you're doing your recycling best while practicing social distancing at home. It's a small and easy way to help protect our planet and keep it beautiful for generations to come. Want more recycling tips? Visit RecyclingSimplified.com.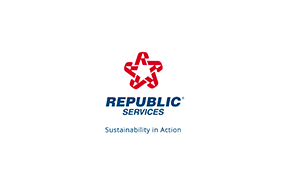 Republic Services