Published 04-15-20
Submitted by onsemi
Read on the ON Semiconductor blog
This pandemic has disrupted and impacted the lives of hundreds of thousands of people and continues to present new challenges every day. During these times of uncertainty, high tensions and anxiousness, it's more important now than ever that people have strong, calm and trustworthy leadership to look to as guidance on what to do, what to expect and how to act. Equally important is to put the needs of the community above our own, unite and act together.
Not only am I the CEO of ON Semiconductor, but also a husband, father and grandfather. It is my responsibility to not only look after my family but the livelihood and well-being of all of our 34,000 employees worldwide. Operating a global company during a pandemic is not in the handbook. There's no step-by-step action plan, a checklist of what's correct or list of things you shouldn't do. However, one thing remains certain and more clear now than ever – our people are our most important asset.
We are all navigating this uncharted territory together and as an organization, we are doing everything in our power to keep all our teams safe while working in compliance with applicable government restrictions. Without the support of our dedicated employees, we would not be able to continue our operations as an essential business. I want to commend our employees around the world for their strength and commitment during these times.
As a leader, I hope to provide guidance to others and be the example in my organization, family and community. Lives are disrupted, more people than ever are calling out for help and responders are hard-pressed to meet the overwhelming demand. We are all in this together. And, by coming together as one community, together we will come out stronger.
Now is the time for us to step up and help, and I cannot express the importance of this enough. As good people and good neighbors, we can help the community-based organizations that are both helping on the front lines and are deeply impacted by the breakdown of funding and infrastructure. If able, consider making a personal donation locally to hospital foundations, local Red Cross, food banks, shelters, schools, or other organizations that need a good neighbor during this time of greatest need.
ON Semiconductor is matching all employee donations that are made to eligible organizations within the $25-$500 USD range. As a leader, I hope to inspire people to donate and provide to others who may not be as fortunate during these times. As an organization, I am proud that we have been helping community-based organizations across the entire globe with donations of thousands of N95 and ActiveAir masks, smocks and other protective equipment across the United States, Asia and Europe to help our first responders who are putting their lives on the line for us every single day.
At ON Semiconductor, we are encouraging all employees to work from home if they are able to do so in an effort to stop the spread of the virus. Outside of work, I challenge everyone to take this same approach and only go out if needed to or to help the community. Take care of yourself, your loved ones and support people in your community. I encourage everyone to contribute to small acts of kindness such as walking your neighbor's dog, running to the grocery store to grab items for your parents or grandparents, or even reaching out to friends and family to check on them. Be sure to practice social distancing, good hygiene and most importantly, stay safe.
I understand the anxiousness that is associated with this situation and as a leader, I am doing whatever I can to ensure our employees at ON Semiconductor are never feeling left in the dark by providing regular and transparent communications and most importantly, serving as a role model and example to others. As a company, we are also communicating regularly to our external partners and working to mitigate impact to the best of our ability while prioritizing life-sustaining semiconductors critical to infrastructure during this pandemic.
There are still many unknowns about the future and what's to come once we are through COVID-19. However, I am confident that if we work together and unite as a global community, we will come out stronger.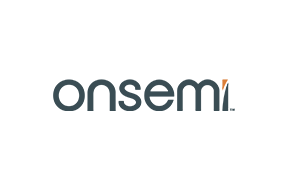 onsemi
onsemi
onsemi (Nasdaq: ON) is driving disruptive innovations to help build a better future. With a focus on automotive and industrial end-markets, the company is accelerating change in megatrends such as vehicle electrification and safety, sustainable energy grids, industrial automation and 5G and cloud infrastructure. With a highly differentiated and innovative product portfolio, onsemi creates intelligent power and sensing technologies that solve the world's most complex challenges and leads the way in creating a safer, cleaner and smarter world. Learn more about onsemi at www.onsemi.com.
Corporate Social Responsibility at onsemi: We believe in our people, culture and ability as good corporate citizens to address climate issues, sustainability and positively impact the communities where we work and live. Empowering the right people and partners creates long-term shared value to further our commitment to the triple bottom line of people, planet and profit. Since our first Corporate Social Responsibility (CSR) Statement of Commitment in 2008, our program has continually grown through innovation in our initiatives and strategic goals to deliver value to our stakeholders. Our philanthropic contributions, supporting nonprofits and educational institutions globally, and employee volunteer efforts target societal needs.
More from onsemi