Published 04-14-20
Submitted by Edward Jones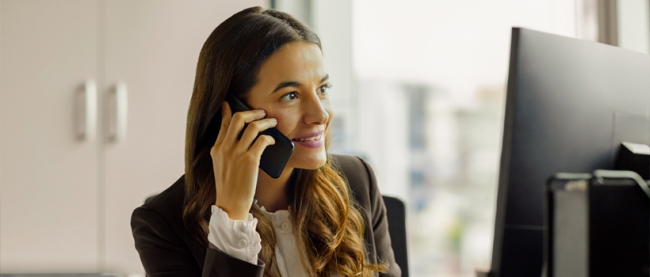 Edward Jones is Here for You During the COVID-19 Crisis
This page contains the latest information on the decisions and subsequent guidance we are providing. As the situation evolves, this page will be updated.
During these uncertain times, we're here for you – ready to listen, support and navigate this together. We care about your physical health and your financial health. And just like you, we're keeping up with the latest news about the coronavirus (COVID-19) outbreak and its impact on our communities and the markets.
Your Health and Well-being
Most importantly, we're taking steps to protect the health and well-being of our clients, associates, families and communities. Our firm is uniquely positioned to help you during times like these because we are in the community with you, going through this together as neighbors and friends. And we will get through this together.
In addition to enhancing cleaning and disinfecting policies, suspending travel and cancelling large group events for our branch teams and headquarter associates, we've made the decision to only work virtually with new and existing clients until the situation improves. Working virtually doesn't limit our ability to answer your questions or have review discussions to see if you're on track toward your goals and make adjustments to your strategy, if needed.
As the coronavirus outbreak continues to evolve, we remain committed to serving our 7 million clients while also caring for our colleagues. We continue to follow the guidance of the U.S. Centers for Disease Control and Prevention (CDC), World Health Organization (WHO) and local health department.
Just like other times of uncertainty and crisis – our country, our communities, our neighbors and our firm come together to help each other through.
What Can You Do?
The CDC outlines best practices to help protect your health – take a look at Steps to Prevent Illness. Please know we're also following these best practices.
How Can We Stay in Touch?
We're dedicated to strengthening personal relationships with our clients and providing the information you need. This is true today more than ever.
So, let's connect and talk about what's on your mind. We have several ways to keep in touch and can do whatever works best for you.
Your Financial Health
The virus' impact on the markets has caused many people to worry – and we understand that. It can be hard to watch 5%, 7% and 10% drops happen in one day. But we're here to support you – ready to partner with you and answer any questions you have.
We believe this impact, though large, will end up being temporary, and the markets will bounce back in the long term. While we don't always know what will trigger a bear market, history tells us the recovery can often start as suddenly as the drop itself. And they aren't a reason to abandon your thoughtful strategy.
Give your financial advisor a call. Ask all your questions. Maybe it's about cash on hand or money you can easily access, progress toward your long-term goals, like retirement or paying for education, or what type of protection strategy you should have for your specific situation. We'll listen and work through any challenges together.
Learn more about the advice our investment strategists have for today's markets on our Market News & Guidance page. Bookmark this page to stay up to date on guidance from our Investment Strategists.
If you don't have a financial advisor, we can help with that too. It can be so reassuring to partner with someone who will listen and understand what's important to you. And having someone help you make decisions during smooth and not-so-smooth situations can make all the difference.
Take care of yourself and your family. Look out for your neighbor. Help your community. That's what we're about too. And we will do it together.

Edward Jones
Edward Jones
Edward Jones serves nearly 7 million investors from more offices than any other investment firm in America. We attribute a great deal of our success to our principles and personal, long-term approach to investing.
We have consistently been ranked among the best companies to work for by FORTUNE magazine, and our employees tend to stay with us for years. As a privately owned company, Edward Jones has a very personal feel that's almost like family. And we're very proud of that.
Corporate Social Responsibility
We care deeply about knowing your financial goals - and knowing you. And whether you live in a big city, small town, or somewhere in between, we know you care about your community - as do we. That's why giving back and being stewards of the environment have been integral parts of the Edward Jones culture for many years.
More from Edward Jones