Published 04-14-20
Submitted by T-Mobile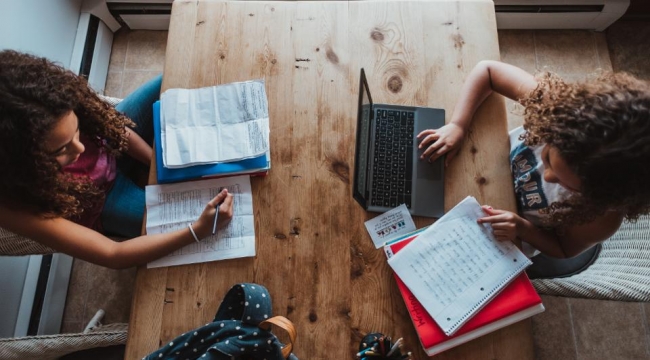 This article was originally published in Forbes
With governors shuttering public schools across the country in an attempt to stave off the worst impacts of the novel Coronavirus (COVID-19), a massive experiment in online learning is taking place right now.
Naturally, this is a very unsettling time for students, educators, and their parents as school administrators work to set up distance learning programs by moving classrooms fully online. For many school districts in underprivileged and rural areas, this will be particularly challenging. Even though broadband Internet access via Wi-Fi is present in 99 percent of U.S. schools today, oftentimes students don't have similar access at home.
The good news? The U.S. Department of Education, realizing the scope of the issue, waived the traditional approval process for schools that need to set up distance learning programs in a hurry. This will eliminate a lot of red tape so educators can focus on doing what's best for their communities—without having to clear all of their actions through Washington D.C.—which could dramatically speed up the implementation of these programs. The importance of this action cannot be overstated given that, as I write this, at least 123,000 schools in 46 states are closed or are scheduled to close, affecting at least 54.8 million students for the foreseeable future.
While many school districts in America already have some type of distance learning program in place, as a former teacher and district administrator myself, I know most school districts weren't ready to deploy the 100% remote learning environments students need today. These are truly challenging times, which is why it's imperative for administrators to reach out to distance learning software providers to ensure every student who needs these programs can access them. And since many of these distance learning providers are cloud-based, it'll likely be easier to expand their offerings quickly to accommodate even a very large influx of new students that are not already enrolled in these programs.
Speaking of preparedness, many of these distance learning programs already have Common Core content built-in to support literacy, math, science, etc., as well as test prep. Plus, many of these programs can be tailored to individual students' needs and abilities—helping ensure advanced students don't become bored and less advanced students don't fall behind. Educators using these programs may be able to pick up from where they are in the school year without having to start over or spend significant time redesigning these programs to fit their current needs.
Another positive sign is the number of private sector companies giving back—including offers to educators and students. For eligible schools and districts with disadvantaged students who don't have high-speed Internet at home, T-Mobile has stepped-up to offer connectivity solutions via the EmpowerED® 2.0 program. This program started long before the current pandemic, and we're working harder than ever to ensure that every American K-12 student can access distance learning from home.  
In fact, now that our merger with Sprint is complete, T-Mobile will double down to eradicate the homework gap through a $10 billion commitment to deliver free Internet access via hotspots and other reduced-cost devices to 10 million households over the next five years.
Our goal is simple: To empower the next generation of learners by building a bridge across the digital divide.
In the coming days and weeks, as we work through the impacts of COVID-19, I truly hope the lessons learned don't go to waste. Current events illustrate more than ever the need to focus attention on a national conversation about the digital divide and how to resolve it. The problem isn't new and shouldn't be surprising: Too many young people do not have Internet access and it's holding them back from reaching their full potential. These young people are our future. Without them, we will lose the cutting-edge innovators, scientists, educators, leaders, and artists that will propel America and the world into a future bright with possibility.
There's no shortage of vision. With the rollout of nationwide 5G finally taking place in the U.S. and cloud-based distance learning programs readily available, we have an amazing opportunity to tackle this problem head-on and close the gap during a time when it matters most. But it will take a village of educators and school administrators, families, government agencies, and companies to make distance learning viable and accessible for American students. Virus or no virus, we need to make every effort to embrace this unique time and opportunity to move our education system into the 21st century.
To help students and educators today, ask your teams and your technology vendors how they're supporting schools impacted by COVID-19, or check out the EmpowerED® 2.0 program to learn if schools in your community can apply.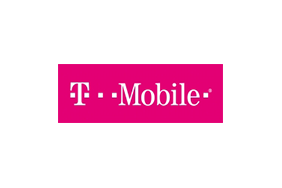 T-Mobile
T-Mobile
As America's Un-carrier, T-Mobile US, Inc. (NASDAQ: TMUS) is redefining the way consumers and businesses buy wireless services through leading product and service innovation. The Company's advanced nationwide 4G LTE network delivers outstanding wireless experiences to millions of customers who are unwilling to compromise on quality and value.
Based in Bellevue, Washington, T-Mobile US provides services through its subsidiaries and operates its flagship brands, T-Mobile and Metro by T-Mobile.
More from T-Mobile