Published 04-14-20
Submitted by Franklin Templeton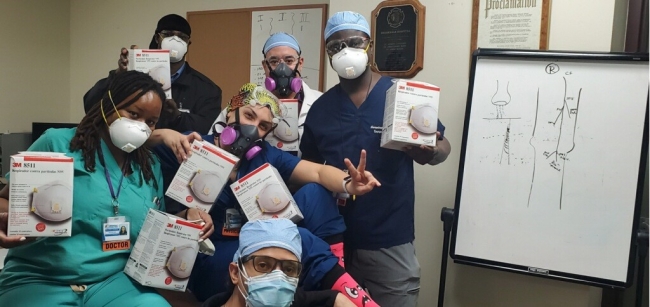 Legg Mason, Inc. (NYSE: LM)is highlighting the need for personal protective equipment (PPE) across all healthcare settings, not just large hospitals, with its donations of 2,000 masks to four organizations in the U.S. and Europe.
Legg Mason is sharing this information as part of a series that aims to spread awareness of the diverse needs of local organizations. Everyone is invited to share their stories of the incredible work being done in communities around the world under the hashtag #InspireACTION.
With the shortage of PPE well documented across the country, Legg Mason's CSR team hopes to highlight the needs of smaller organizations Legg Mason has partnered with to deliver their inventory of masks.  These four organizations are:
The Center for Comprehensive Health Practice in New York NY;

Brookdale University Hospital and Medical Center in Brooklyn, NY;

The Stamford Hospital Foundation in Stamford, CT; and

The Great Ormond Street Hospital in London, UK
In addition to providing addiction treatment, the Center for Comprehensive Health Practice provides primary care to low income populations in its Harlem neighborhood.
"We're trying to do as much as we can virtually but our doctors and nurses are still seeing patients – about 25 people a day in our addiction treatment programs compared to at least 100 a day previously, and another 15 a day onsite for primary healthcare compared to 50 or more previously," said Susan M. Ohanesian, its Chief Executive Officer. "We still need the big three – masks, gloves and hand sanitizer. We cannot get enough."
About 35 miles north of Manhattan is Stamford Hospital, a 305-bed not-for-profit that serves lower Connecticut and suburban New York City.
"We are so grateful to Legg Mason for their generous donation of N95 masks. They are a crucial resource for our physicians and nurses, who wear N95 masks when caring for COVID-19 patients," said Chris Riendeau, Senior Vice President of Fund Development.
The Great Ormond Street Hospital (GOSH) in London cares for approximately 43,218 inpatient children each year. It has 63 different clinical specialties - the UK's widest range of specialist health services for children in one place. In light of COVID-19, the hospital made the difficult decision to limit hospital visitors to these children to one parent/caregiver per family. No siblings. While quite difficult for families, the staff is keenly focused on reducing the risk of infection. Additionally, masks for these caregivers were urgently needed, and our London office was pleased to supply the hospital with masks for the parents' use when they visited their children.
The Brookdale University Hospital and Medical Center (Brookdale) is a nonprofit 501(c)(3) medical services provider serving approximately 1 million residents in Brooklyn, New York .  The hospital serves most of Eastern Brooklyn.  Brookdale is one of Brooklyn's largest voluntary nonprofit teaching hospitals and a regional tertiary care center. It provides 24-hour emergency services, numerous outpatient programs and long-term specialty care.  Brookdale is one of Brooklyn's largest full-service emergency departments and is a level II trauma center.  Mask donations filled a critical need in the Hospital's emergency room for PPE. 
About Legg Mason 
Guided by a mission of Investing to Improve Lives™, Legg Mason helps investors globally achieve better financial outcomes by expanding choice across investment strategies, vehicles and investor access through independent investment managers with diverse expertise in equity, fixed income, alternative and liquidity investments. Legg Mason's assets under management are $730 billion as of March 31, 2020. To learn more, visit our website, our newsroom, or follow us on LinkedIn, Twitter, or Facebook
###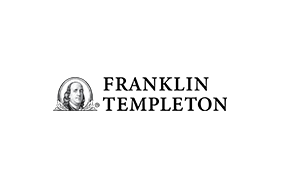 Franklin Templeton