Published 04-14-20
Submitted by 3BL Media
On March 16, 2020, as the impact of the novel coronavirus (COVID-19) was being realized across the globe, 3BL Media began waiving fees for the use of CSRwire as business leaders stepped forward to help.
In the month that followed, more than 500 press releases were distributed to CSRwire's global audience. These included charitable donations, innovative solutions to the lack of personal protective equipment and medical treatments for COVID-19, and pledges to address the social impact of the pandemic. The top viewed news belonged to Johnson & Johnson announcing a lead vaccine candidate for COVID-19.  
Read the full feed here
We are pleased to have been able to assist communications professionals to drive awareness of their work during a critical time. 
Our free press release distribution program will end on April 17, 2020.  After that date, CSRwire editors will continue to monitor the inbound queue of COVID-19 press releases emailed to COVID19@3blmedia.com for content that is both global in focus and innovative in nature.  Select releases will continue to be distributed at no charge.  
On behalf of the 3BL Media team, we wish you all the best as you, your families and your companies respond to the crisis. Stay safe.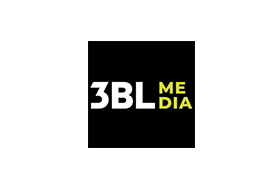 3BL Media
3BL Media
3BL Media is the world's leading communications partner for purpose-driven organizations. Through content distribution, multi-media promotion and hands-on learning experiences, we connect organizations to an unrivaled network of sustainability professionals, journalists, bloggers, investors, academics, policymakers and influencers who are passionate about engaging on topics like education, environment, community involvement, supply chain and circular economy, volunteering and the Sustainable Development Goals.
More from 3BL Media