Published 04-13-20
Submitted by Booz Allen Hamilton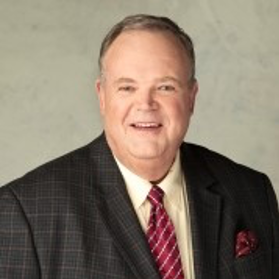 Booz Allen Executive Vice President Richard Crowe— healthcare IT leader and advocate for veterans—can now add another descriptor to this list: WashingtonExec Top 10 Health Care Leader to Watch.
Crowe joins colleague Kristine Martin Anderson (2018) in receiving this award. The list honors executives who are "moving the needle and disrupting the health care space" through navigating regulatory and policy challenges, exhibiting strong leadership, and achieving significant milestones in short periods of time.
A spirit of entrepreneurship leads to a career in technology
An education in electrical engineering and technology management led to work as the Chief Technical Officer at PlasmaSol Corp, a health care startup where he directed a multidisciplinary team of engineers, physicists, chemists, and technicians in developing custom plasma-based applications for counterterrorism and medical applications. This technology and medical background prepared him well for the next stage of his career at Booz Allen.
Driving innovation and lasting impact
With Booz Allen since 2004 and twice named to the FedHealthIT100, Crowe currently leads the firm's health business and has directed a wide-ranging portfolio of information technology and consulting services. These include digital transformation of the federal health information market, modernization of the Department of Veterans Affairs (VA) IT infrastructure, and work with the Defense Health Agency to accelerate the transformation of the Military Health System for improved safety, quality, and access to care.
Crowe has worked on some of Booz Allen's most complex, visible, and mission-critical initiatives, such as the VA Electronic Health Records Modernization (EHRM) program, the VA Benefits Integration Platform (BIP), and modernization of the Defense Healthcare Management System.
"We're revolutionizing how services can be delivered to veterans. For me, these are more than jobs or engagements; they're having lasting impact for the veterans we serve," he said.
Advocating for America's veterans
From sponsoring this year's Salute Military Golf Association tournament in the Washington metropolitan area to conducting outreach for Veterans Service Organizations, Crowe is and has been a longtime advocate for veterans.
He has worked with Hiring Our Heroes to bring several military spouses into Booz Allen via the organization's fellowship program. With the Dole Foundation, which Booz Allen has collaborated with since 2014, he helped roll out EpiMaps, a tool used to identify areas where caregivers are located to help support those who care for America's veterans.
"Booz Allen is right for me because we're allowed to be bold. We're allowed to think differently," Crowe said. "We're allowed to question the status quo, as long as you've got a plan to move forward."
Learn more about the 2020 Washington Executive Top 10 Healthcare Executives to Watch and about Booz Allen's work with healthcare and life science organizations.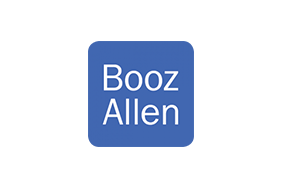 Booz Allen Hamilton
Booz Allen Hamilton
For more than 100 years, business, government, and military leaders have turned to Booz Allen Hamilton to solve their most complex problems. They trust us to bring together the right minds: those who devote themselves to the challenge at hand, who speak with relentless candor, and who act with courage and character. They expect original solutions where there are no roadmaps. They rely on us because they know that—together—we will find the answers and change the world.
We solve the most difficult management and technology problems through a combination of consulting, analytics, digital solutions, engineering, and cyber expertise. With global headquarters in McLean, Virginia, our firm employs more than 26,000 people globally, and had revenue of $6.70 billion for the 12 months ended March 31, 2019. To learn more, visit www.boozallen.com. (NYSE: Booz Allen)
More from Booz Allen Hamilton