Published 04-10-20
Submitted by Arrow Electronics, Inc.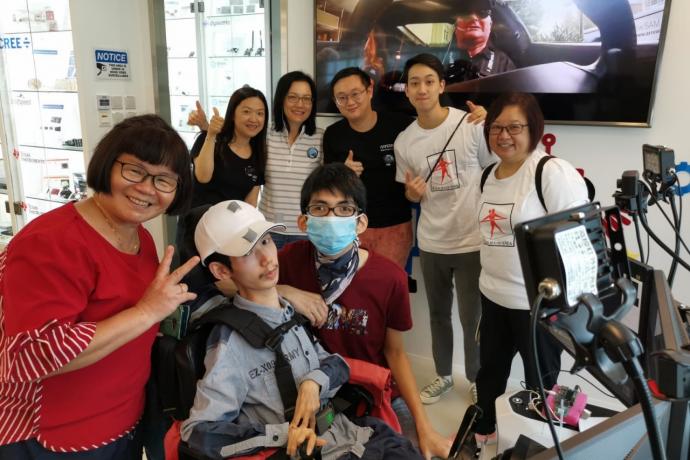 Arrow Electronics employees in the Asia-Pacific region made a significant contribution to the company's global corporate sociality responsibility efforts in 2019, hosting 20 charity events in eight countries. The events supported a wide range of organizations, while providing employees with opportunities to give back.
Activities by employees stretched across the region, spanning 6,000 miles from Bangalore, India to Sydney, Australia. 
Highlights include: 
Sydney employees raised funds for people living with multiple sclerosis through their participation in the MS Sydney to the Gong Bike Ride. Arrow's Sydney team members also participated in The Color Run to benefit the Starlight Children's Foundation, which brightens the lives of seriously ill children and their families.
In China, Arrow employees volunteered as guides at Beijing Olympic Park for sight-impaired runners. Members of the CSR committee in Arrow's Shanghai office volunteered at the Shanghai Baby Home, a foster care center for orphaned and abandoned special needs children. 
Arrow hosted a Family Day at its Hong Kong headquarters to raise awareness about local nonprofits and cultivate community involvement. The Hong Kong Association of the Deaf, the Deaf Café and The Life Workshop participated in the event, which drew a 220 employees and guests.
Thanks to the support of Arrow's Bangalore office, 72 children with special needs participated in an inclusive summer camp hosted at the Spastics Society of Karnataka (SSK), Bangalore.
Arrow employees in Seoul hosted a Kimchi-making event at the Yangji Child Care Center, a foster and education center for low-income families and children with special needs. The volunteers assembled 45 Kimchi boxes that were donated to the Yangji center as well as another children's center in Siheung.
The Taiwan Guide Dog Association visited Arrow's Taiwan office to educate employees about how guide dogs are trained and how to interact with them when they are in service.
Arrow employees from around the world regularly work with local nonprofits, extending the company's collaborative and innovative culture into the broader communities where they live and work. Learn more about Arrow's corporate social responsibility program by visiting www.arrow.com/en/about-arrow/corporate-social-responsibility.
About Arrow Electronics
Arrow Electronics (NYSE:ARW) guides innovation forward for over 175,000 leading technology manufacturers and service providers. With 2019 sales of $29 billion, Arrow develops technology solutions that improve business and daily life. Learn more at FiveYearsOut.com.

Arrow Electronics, Inc.
Arrow Electronics, Inc.
Arrow Electronics' Corporate Social Responsibility (CSR) program guides today's innovators to a better tomorrow. With our help, our partners will transform their ideas into real and influential achievements that will help people and the communities in which Arrow works.And just as technology touches all facets of our lives, we intend to foster new, cross-cutting collaborations between Arrow, CSR partners, customers and suppliers, so efforts yield astonishing and unforeseen results. Working together, we can make the world a better place — now and Five Years Out.
Learn more at www.fiveyearsout.com.
More from Arrow Electronics, Inc.