Published 04-10-20
Submitted by Koch Industries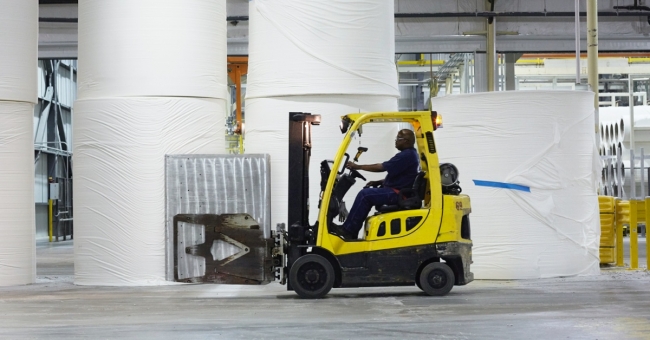 Koch Industries is offering support and guidance to 130,000 employees across the globe. Our top priority is the health, safety, and wellbeing of all Koch company employees, their families, and the communities in which we operate. We have dedicated teams and an internal company website—led by Koch's Matador Security Company—that are committed to updating and providing virus-related information and resources to ensure employees have the best and most current knowledge available. We are following strict CDC guidelines, practicing social distancing, increasing sanitizing stations, and working with our custodial staff to make sure our facilities are cleaned and sanitized as appropriate. Our IT teams have streamlined remote work and are providing resources and tools to help employees working from home. We have also worked with insurance providers to extend benefits and ease costs associated with COVID testing.
In a USA Today opinion piece, Koch Industries Chairman and CEO Charles Koch and Stand Together CEO Brian Hooks remind us that openness and innovation have always been the American way. And they empower us to overcome the current challenge.
Flint Hills Resources
Flint Hills Resources refineries, pipelines and ethanol plants continue work to produce and deliver essential fuels the world needs to keep supply chains moving. Our teams are producing materials that are foundational to medical and healthcare equipment and services. We are producing the polypropylene that is being used to make critical components for COVID-19 testing kits as well as the packaging of cleaning products and even the plastic closures for hand sanitizers. We are producing the expandable polystyrene used by suppliers whose products are keeping perishable food and medicine safe for delivery all over the world. Our products are helping our customers respond to an unprecedented need for transporting COVID-19 test kits and therapies to healthcare professionals on the front lines of this battle.  
Georgia-Pacific
Georgia-Pacific is doing everything possible to meet consumer and customer demand, which has increased as much as 40 percent due to stay-at-home orders from state and local governments. We are ensuring that necessary items such as paper towels, bath tissue and hand sanitizer are available across the U.S. We are doing so quickly and effectively with employee safety and consumer confidence at the forefront. Georgia-Pacific also is helping the communities in which it operates. We have donated thousands of N95 facemasks to hospitals across Georgia, Alabama and Massachusetts, and provided critical materials to Georgia Tech for producing more than 5,000 face shields for frontline medical workers. Our boxes are enabling an increase in e-commerce and customer shipments, our fluff pulp is being used in hygienic and filtration products, and our paperboard is helping protect food, pharmaceuticals and other essential goods. Georgia-Pacific also has a long-standing relationship with the disaster relief agency Convoy of Hope, which is using our donated products to support those hit especially hard by COVID-19. 
Angel Soft and Quilted Northern brands shared new TV spots to help spread the word that bath tissue is still being made and shipped. 
See more on the Today Show and read in Forbes.
Learn more about Georgia-Pacific's response here.
Guardian Industries
At Guardian Industries, we are focused on the health and safety of our employees and the communities in which we live and work around the world. At every opportunity, the team is actively supporting customers and other key constituents navigate the COVID-19 crisis. These efforts include securing hand sanitizer for a residential window manufacturer, providing virtual training and continuing education courses for architects and other preferred partners and helping companies challenged with supply chain issues. Our laboratories, offices and plants have combed inventories to provide much-needed donations to our local hospitals and health-care agencies.
i360
i360's Peer-to-Peer SMS/texting tool is allowing non-profits, food banks, and local governments the ability to send important alerts and updates in response to COVID-19. Multiple municipalities across the country are using i360's platform and it's mobile phone database of US adults to communicate with citizens with latest information and steps needed to help flatten the curve.
Infor
Infor's products are being used to monitor critical medical supply inventory, such as personal protective equipment; track interactions between patients, staff and equipment to reduce the spread of infection; track costs; and streamline supply chains. More than 85 percent of COVID-19 tests in the United States are being done at labs using Infor's Cloverleaf healthcare IT platform to manage their data.  
INVISTA
INVISTA continues to produce important ingredients for basic materials that protect and improve people's lives every day. In response to the COVID-19 pandemic, we are focusing on helping the communities in which we operate. We are supporting local health care workers and first responders with donations of critical supplies such as gloves and face shields and materials for the production of hand sanitizer; as well as local agencies with equipment such as headsets for virtual conferencing.
John Zink Hamworthy Combustion
John Zink Hamworthy Combustion is transforming its 3D printing capabilities to help front-line medical workers in the communities in which it operates. The John Zink team is currently utilizing additive manufacturing and all of its 3D printers in its Tulsa, OK location to print head bands for face shields. The design is approved by the National Institutes of Health and headbands are being distributed to medical facilities in need of PPE.
Koch Ag & Energy Solutions
Koch Agronomic Services is producing enhanced efficiency fertilizers that allow farmers to produce more crops with less environmental impact to help maintain the global food supply. Likewise, Koch Fertilizer plants and terminals continue to produce nitrogen and supply other essential crop nutrients that are critical for crop development and the yields needed to feed the world. Additionally, Koch Fertilizer is supporting local communities like Dodge City, Kansas and Brandon, Manitoba by donating essential PPE like safety goggles and masks, and bottles for hand sanitizer production to local rural hospitals.
Molex and Phillips-Medisize (A Molex Company)
Molex and Phillips-Medisize are evaluating our manufacturing capabilities and working quickly to transform our production lines in order to meet the growing demand for life-saving medical devices like ventilators. Multiple Phillips-Medisize facilities have risen to the global COVID-19 challenge and are working on projects that assist customers in the production of critical medical supplies across the supply chain, including the manufacturing of  COVID-19 test kits, nebulizers, face masks, pens, and autoinjectors. As social distancing and working from home has become our new way of life, Molex's connectivity products for data and telecommunications infrastructure and defense communications are essential to helping keep businesses operating and making sure the world stays connected. 
Stand Together
A crisis of the magnitude of the COVID-19 pandemic requires a comprehensive approach with people from all walks of life contributing. Stand Together and Koch Industries are doing all we can to make a difference, including: partnering through #GiveTogetherNow to provide direct and immediate cash transfers for families, ramping up help for those who are jobless and in poverty through #HelptheHelpers, launching new tools through LearnEverywhere.org to help parents teach their kids at home, helping the private sector produce and deliver the staples people need and ensure workers are taken care of, and supporting activists working with state and federal officials to expand health care options and address sudden economic challenges.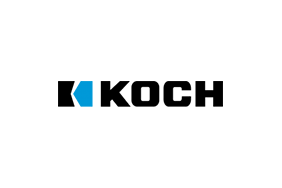 Koch Industries
Koch Industries
Creating value. Improving life.
From life's basics to tomorrow's technological breakthroughs, it's our job to create and innovate a wide spectrum of products and services that make life better – and to do so responsibly while consuming fewer resources. Below are 16 of the ways we do exactly that.
Responsibility is our highest priority.
For us, creating value goes far beyond economic performance. It means doing the right thing. In the right way. Always. For our customers. For our employees. For our communities. For our environment.
Five steps we take.
Every day, we work to create more value, using fewer resources than the day before. We do it by managing our resources in a way that benefits our customers, employees, partners, community members and society with a philosophy of mutual benefit. With more than 300 manufacturing sites across the United States, we're one of America's largest manufacturers. To stay in business for the long term, we must constantly improve and innovate – both in the products we make and how we make them.
Reducing Waste
Saving Energy
Recycling Resources
Preventing Pollution
Community Partnerships
Ways we work to be responsible.
In our view, the role of business in society is to create products and services people want and need, but to do so responsibly. This means finding ways to use fewer resources, operating safely, protecting the environment and always acting ethically.
Safe Operations
Organizational Efforts
Environmental Performance
More from Koch Industries