Published 04-10-20
Submitted by Black & Veatch
Sustainability is at the heart of Yorkshire Water's £72 million Knostrop Energy & Recycling Facility, which turns sewage into energy, generating enough electricity to power 7,600 homes. The project to create the facility was delivered on time and to budget.
This successful outcome demonstrates the benefits of using a delivery partner with the ability to add value at multiple points during the infrastructure lifecycle.
Black & Veatch's involvement began early, with a feasibility study to review sludge treatment technologies and identify the best location for the new facility. Black & Veatch then helped Yorkshire Water progress the project by developing and outline design, and undertaking site investigations. The latter work allowed the team to identify and mitigate risks early in the project. Other preliminary support included an Environmental Impact Assessment.
Yorkshire Water next awarded Black & Veatch with the contract to design and build the Knostrop Energy & Recycling Facility. Detailed design was undertaken with future operations and maintenance in mind. Intelligent piping and instrumentation diagrams (iP&IDs) were used to link asset data from the design and commissioning phases to a data base via the P&ID symbol. The database was uploaded directly to Yorkshire Water's SAP system for maintenance planning.
One key construction innovation was to raise the gas bag on a platform so that the condensate pots on the gas pipework were not located below ground level. This innovation avoided a confined space for maintenance and, by way of legacy, is now included in Yorkshire Water's asset standards.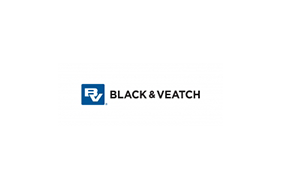 Black & Veatch
Black & Veatch
Black & Veatch is an employee-owned engineering, procurement, consulting and construction company with a more than 100-year track record of innovation in sustainable infrastructure. Since 1915, we have helped our clients improve the lives of people in over 100 countries through consulting, engineering, construction, operations and program management. Our revenues in 2018 were US$3.5 billion. Follow us on www.bv.com and in social media.
More from Black & Veatch