Published 04-10-20
Submitted by Benevity
At Benevity, we wanted to replace the pervasive sense of helplessness, social isolation and uncertainty spurred by COVID-19 with empowerment, connectedness and hope. So, we announced $300,000 in 1:1 donation matching that would amplify the impact of people's donations made on our Community Impact Portal.
And, wow. Did people show up!
Shortly after announcing the initiative, we looked at the real-time donation reporting and couldn't believe our eyes. Within just 2 hours, we blew through our $300,000 matching budget! And 1.5 hours later, there had been over 10,000 visits to the portal. Before we knew it, the donation amount had more than doubled to $636,000 in public contributions. As of March 30, 2020, together, we donated a collective $2.3 million to 812 causes, thanks to the thousands of people across the world who took action.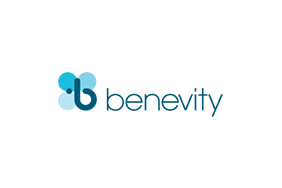 Benevity
Benevity
Benevity's microdonation software is the engine for socially responsible businesses to engage their customers, employees and others (such as their supply chain or advertisers) in optional charitable giving. Benevity lets companies embed user-directed, tax-receiptable donations and corporate matching programs into their existing transaction environments, using their own brands and systems. Benevity makes it easy for companies to build authentic and impactful cause marketing, workplace giving and other social responsibility initiatives that increase engagement, brand differentiation and return on investment, while tying directly to business activities that drive the company's bottom line. Benevity's goal is to help build user-driven giving opportunities into all types of existing online interactions to involve customers and employees in giving to causes they care about; building greater loyalty, differentiation and customer and employee stickiness. Benevity wants to help companies and their customers, employees and partners turn "feel good" into real good, and change the landscape of philanthropy in the process.
More from Benevity