Published 04-09-20
Submitted by Sysco Corporation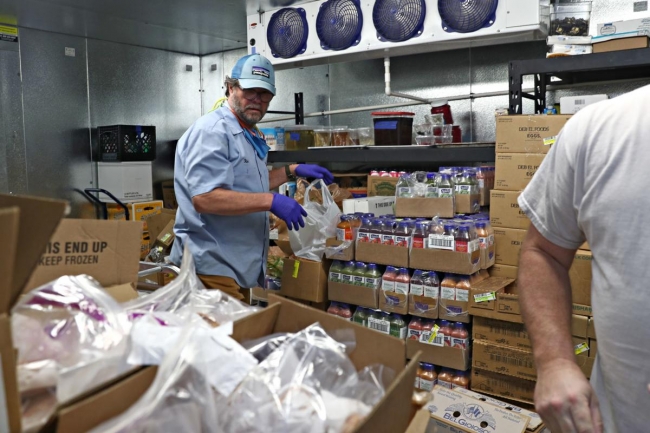 Rick Small, a Sysco Foods chef, and Jason Haddock, Sysco district sales manager, bag groceries Thursday off Carlton Road in Charlottesville. (ERIN EDGERTON/THE DAILY PROGRESS)
Originally published by the Daily Progress
The Catering Outfit and Sysco Foods have partnered to give laid-off restaurant workers groceries during the COVID-19 pandemic.
Jason Haddock, a district sales manager at Sysco Virginia, said he estimates that Sysco has given food to more than 400 people over the last few days.
The food distribution company is calling the project the Catering Outfit Helps Food Pantry, and also is working with Digital Minerva, Pale Fire Brewing and York Property.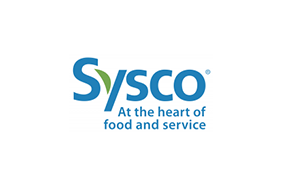 Sysco Corporation
Sysco Corporation
Sysco is the global leader in selling, marketing and distributing food products to restaurants, healthcare and educational facilities, lodging establishments and other customers who prepare meals away from home. Its family of products also includes equipment and supplies for the foodservice and hospitality industries. The company operates 186 distribution facilities serving approximately 400,000 customers. For the fiscal year 2009 that ended June 27, 2009, the company generated more than $36 billion in sales.
More from Sysco Corporation