Published 04-09-20
Submitted by Cox Enterprises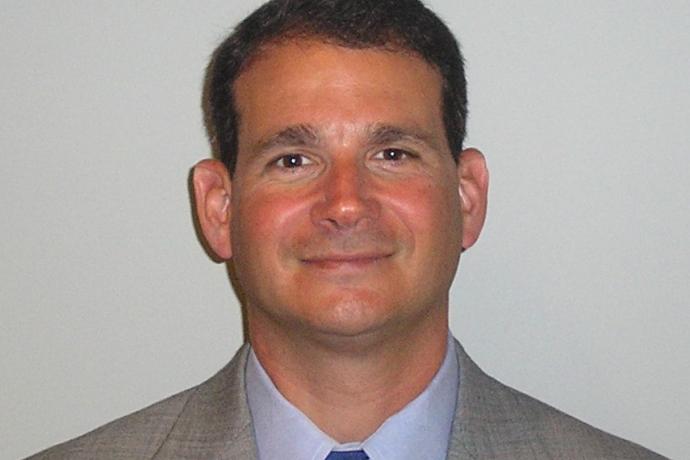 Cox Enterprises has appointed Ira G. Pearl to assume the role of vice president of environmental sustainability. In this role, he will lead Cox's efforts to tackle sustainability challenges while driving its goals to achieve zero waste to landfill by 2024 and become water and carbon neutral by 2044.
Pearl brings more than 25 years of experience to the role and has spent his career developing and executing sustainable strategies in the areas of renewable energy, climate change and environmental remediation.
"Ira's expertise and passion to think differently about how we consume and manage our natural resources will help Cox find innovative solutions to environmental challenges," said Lacey Lewis, senior vice president of finance. "Under his leadership, we will continue to identify emerging opportunities in energy, waste and water conservation, which will have a positive impact for generations to come."
Most recently, Pearl served as the chief operating officer for Montauk Energy Holdings where he was responsible for a renewable energy portfolio for 14 facilities in seven states with more than $100 million in revenue.
As President of Mansfield Clean Energy Partners, Pearl led the development of a natural gas business portfolio to complement Mansfield Energy's refined product business. He led climate change and sustainability initiatives at AGL Resources, now Southern Company Gas, and conceived and directed the start-up, development and operation of Renewco, the first renewable energy business for the company.  At Delta Air Lines, Pearl led environmental services, including publishing Delta's first ever environmental report. Under his leadership, the company received multiple environmental awards including the Georgia Governor's Pollution Prevention Award and the Council on Economic Priorities award for best airline environmental program.
"Cox Enterprises is pioneering new technology and innovative solutions to build a more sustainable environment," said Pearl. "I'm excited to join a company that is a recognized leader in environmental sustainability and cleantech development. Cox understands that now, more than ever, is the time to be a transformative leader in this space.  Together, we can challenge ourselves to think big and develop new opportunities that will help transform the way the world does business."
Pearl has served on numerous boards during his career including the Georgia Conservancy; Southface Energy Institute; American Israel Chamber of Commerce; Atlanta Botanical Garden; ARINC, Inc.; and Georgia Air & Waste Management Association. He previously was a member of the Metro Atlanta Chamber Environmental Policy Committee; the Georgia Research Alliance Alternative Fuels Committee and International Air Transport Association Operations Committee.
Pearl is a 2009 graduate of the Institute for Georgia Environmental Leadership Program (IGEL) and holds a bachelor's degree in chemical engineering from Georgia Institute of Technology. In addition, he completed a post-graduate nuclear engineering program as a US Navy submarine officer and was certified as a Registered Environmental Manager (REM).
About Cox Enterprises
Cox Enterprises is dedicated to building a better future through our leading communications, automotive services and media companies. Our major operating subsidiaries are Cox Communications and Cox Automotive. Headquartered in Atlanta, Georgia, Cox is a global company with over $20 billion in annual revenues and brands that include Autotrader, Kelley Blue Book and Cox Homelife. Founded in 1898 by Ohio Governor James M. Cox, the company is a family-owned business committed to its people, communities and the planet. To learn more about Cox, visit http://www.coxenterprises.com.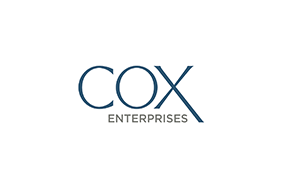 Cox Enterprises
Cox Enterprises
Cox Enterprises is one of the nation's leading media companies and providers of automotive services, with 2006 revenues of $13.2 billion and more than 80,000 employees. Major operating subsidiaries include Cox Communications, Inc. (cable television distribution, telephone, high-speed Internet access, commercial telecommunications, advertising solutions and Travel Channel); Cox Newspapers, Inc. (newspapers, local and national direct mail advertising and customized newsletters); Cox Television (television and television sales rep firms); Cox Radio, Inc. ([NYSE: CXR] broadcast radio stations and interactive Web sites); Manheim, Inc. (vehicle auctions, repair and certification services and web-based technology products) and Cox Auto Trader (automotive publications and a majority stake in AutoTrader.com).
More from Cox Enterprises