Published 04-09-20
Submitted by Franklin Templeton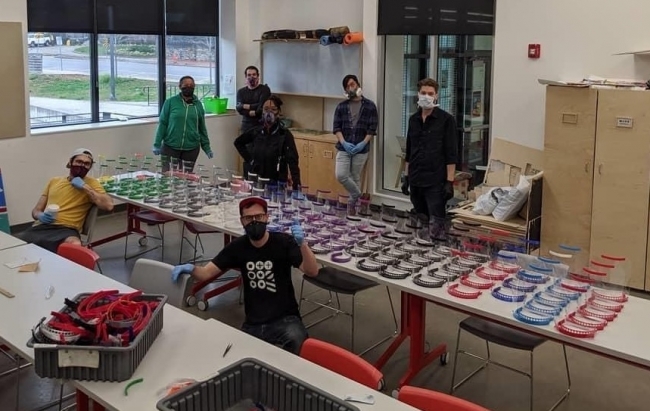 One of Legg Mason's newest partners, Open Works, is a 34,000-square-foot community makerspace in Baltimore, founded in 2016 to help rebuild Baltimore's manufacturing economy. The space provides access to manufacturing equipment for digital fabrication, metal, wood, textiles, 3D printers and electronics.
The space had to be closed when Maryland Governor Larry Hogan ordered non-essential businesses to close in mid-March.  Executive Director of the space Will Holman began exploring how Open Works could spin up capacity to use the tools at the makerspace to create protective gear for health care workers while following social distancing guidelines. 
The team has mobilized to make face shields for local hospitals and used social media to call for local design experts to help this effort. The effort, "Makers Unite," is utilizing an open-source design of a face shield from Czech Republic-based PRUSA Printers. They'll be able to utilize the idled space to laser cut and assemble the face shields, plus they have a ready workforce to do so from the group of technicians and member services personnel that are out of work due to Maryland's order to close businesses.
To print key parts for the shields, they have recruited, via social media, 260 volunteers with access to over 500 3D printers at their homes as well as libraries, schools and military bases in Maryland.  One new partner is the Woolley Mammoth Theater in nearby Washington DC, where the team is using the theater's 3D printer to produce two pieces of the shield at once. They can then ship to Open Works to assemble and sell to health care providers at cost, thereby also retaining some jobs at the makerspace. 
To date, Open Works has produced over 5,000 face shields and expects to manufacture 1,500 more in its first run. 
Open Works is one of many small businesses in the United States finding ways to keep some employees working while meeting the urgent needs created by the COVID-19 crisis.  And, they will have an important role to play in the economic recovery to come.  Find out more here.
About Legg Mason
Guided by a mission of Investing to Improve Lives™, Legg Mason helps investors globally achieve better financial outcomes by expanding choice across investment strategies, vehicles and investor access through independent investment managers with diverse expertise in equity, fixed income, alternative and liquidity investments. Legg Mason's assets under management are $790 billion as of Feb. 29, 2020. To learn more, visit our website, our newsroom, or follow us on LinkedIn, Twitter, or Facebook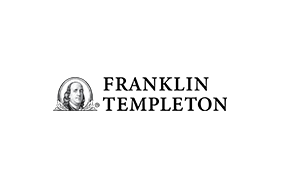 Franklin Templeton