Published 04-08-20
Submitted by onsemi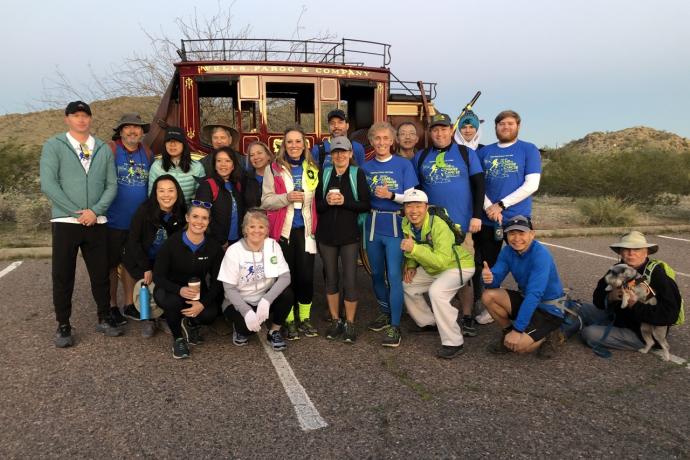 Today, we celebrate World Health Day, an international holiday, which was formed in 1950 by the World Health Organization, and brings light to important health issues globally.
This year's holiday, honors the contribution of nurses, recognizing their vital role in keeping the world healthy. Nurses and other health workers are at the frontlines of COVID-19 response, putting their own health at risk to protect the broader community. Nurses are also critical in responding to health needs in all settings and across the lifespan in the many communities we serve.
With this in mind, one example of how we are supporting important health issues is a recent initiative in conjunction with the American Cancer Society. The American Cancer Society is on a mission to free the world from cancer – by funding and conducting research, sharing expert information, supporting patients, and spreading the word about prevention.
On February 29th, ON Semiconductor participated in the American Cancer Society's Climb to Conquer Cancer event, which was held in Phoenix, Arizona. This is a fundraiser that the ON Semiconductor Phoenix site has participated in for more than 20 years, and the money raised through this event helps save lives by continuing the progress that the American Cancer Society has made in diagnosis, research, treatment and expanding patient programs and services locally and nationally. 
When asked why fellow colleague and cancer survivor, Joyce Tuell, who took part in this year's Climb, she said, "I participated in the Climb to support the fight to find a cure, and to support family, friends and the warriors who are in the fight alongside of me."
Moreover, here is what Nichole Brown, Community Development Manager for the American Cancer Society in Phoenix, recently shared about ON Semiconductor's support, "the American Cancer Society Climb to Conquer Cancer of Phoenix has been a signature event in Arizona for 37 years. Standing alongside us for many of those years has been the ON Semiconductor team. ON Semiconductor not only sponsors the event with a fun-filled water stop along the Climb route, they also form a large team - full of coworkers, interns, friends and family members. Aside from just joining the team and climbing on event day, the team captains at ON Semiconductor encourage team members to individually fundraise to help support the life-saving mission of the American Cancer Society. ON Semiconductor matches these funds and year after year, their team continues to be in the top first and/or second spot for fundraising. On average, the ON Semiconductor team fundraises over $30,000 per year for this event. To say that we are thankful for the support of the ON Semiconductor team would fall short of the immeasurable gratitude we have for these amazing community partners."
As a result, 2020 turned out to be a record year for ON Semiconductor as we had our largest team ever – with 106 team members! Thanks to the generosity of ON Semiconductor and its employees, we raised $36,359, beating our goal of $35,000. In fact, this was the most money we have raised in the last 20 years.
On top of that, we were the top fundraising team/company for the event surpassing U-Haul and key sponsor, Wells Fargo. We have also had seven team members raise $1,000 or more – so great job to all!
| | |
| --- | --- |
| Employee Team Member | Amount Raised |
| Robyn Forbes |  $  2,559 |
| Jonathan Bass |  $  1,839 |
| James Morgan |  $  1,170 |
| Joyce Tuell |  $  1,074 |
| Dianne von Borstel |  $  1,050 |
| Andrea Kupec |  $  1,025 |
| Bonnie Faulkinbury |  $  1,000 |
In addition to individual efforts to raise money, the team also hosted a raffle on-campus and raised over $3,200, which was made possible with help from donations from local vendors, the local affinity network group, the Phoenix site's Employee Activity Committee and Facilities Manager, Bonnie Faulkinbury.
Furthermore, a big thank you goes out to Sonny Cave, ON Semiconductor's General Counsel, for helping to give our team one final boost to help us surpass our goal. Finally, thank you to everyone who participated in the 2020 Climb by volunteering at the event and donating to the team to make this the best year yet!
Learn more about Corporate Social Responsibility at ON Semiconductor.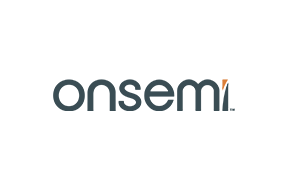 onsemi
onsemi
onsemi (Nasdaq: ON) is driving disruptive innovations to help build a better future. With a focus on automotive and industrial end-markets, the company is accelerating change in megatrends such as vehicle electrification and safety, sustainable energy grids, industrial automation and 5G and cloud infrastructure. With a highly differentiated and innovative product portfolio, onsemi creates intelligent power and sensing technologies that solve the world's most complex challenges and leads the way in creating a safer, cleaner and smarter world. Learn more about onsemi at www.onsemi.com.
Corporate Social Responsibility at onsemi: We believe in our people, culture and ability as good corporate citizens to address climate issues, sustainability and positively impact the communities where we work and live. Empowering the right people and partners creates long-term shared value to further our commitment to the triple bottom line of people, planet and profit. Since our first Corporate Social Responsibility (CSR) Statement of Commitment in 2008, our program has continually grown through innovation in our initiatives and strategic goals to deliver value to our stakeholders. Our philanthropic contributions, supporting nonprofits and educational institutions globally, and employee volunteer efforts target societal needs.
More from onsemi