Published 04-08-20
Submitted by CyberGrants

CoffeeTalk is a series of virtual online conversations designed to discuss key trends, ideas, challenges, and opportunities in corporate social responsibility. Hosted by CyberGrants team members, tune in to hear from top leaders across industries discuss success stories and exchange ideas related to their corporate philanthropy programs. No slides, just candid conversations.
So, grab a cup of coffee, gather your team, and join the conversation as we lead discussions about the most important topics facing the industry - from accelerating social impact, to virtual volunteering, to the SDG Giving Landscape.
The Coffee Talk Webinar Series is available free,  register here to listen in.
April Topics:
Giving During the COVID-19 Pandemic 
Tuesday, April 14, 1pm - 1:45pm EDT
Topic: Looking for ways to support global giving during the COVID-19 Pandemic? A conversation with GivingTuesday's Woodrow Rosenbaum
Virtual Volunteering
Thursday, April 16, 1pm - 1:45pm EDT
Topic: Managing Volunteers in a Virtual Environment:  Effective ways to communicate, plan, and handle logistics of online employee volunteerism. A Conversation with Saadia Malik and Yezenia Ramos of Johnson & Johnson
TO LEARN MORE, VISIT: offers.cybergrants.com/cybergrants-coffeetalk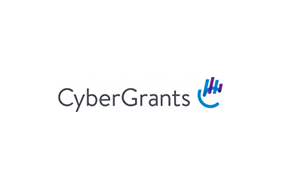 CyberGrants
CyberGrants
CyberGrants is a leading provider of software-as-a-service (SaaS) solutions for corporate social responsibility management. CyberGrants' mission is to provide innovative software and services in the most secure and efficient way to help companies manage all CSR initiatives from employee volunteer programs to the entire grants lifecycle. With nearly 20 years experience, CyberGrants has delivered grants management software and corporate philanthropy program software to many of the largest companies and foundations in the world, including more than 50% of the Fortune 100. For additional information on CyberGrants, visit www.cybergrants.com.
More from CyberGrants