Published 04-08-20
Submitted by Paramount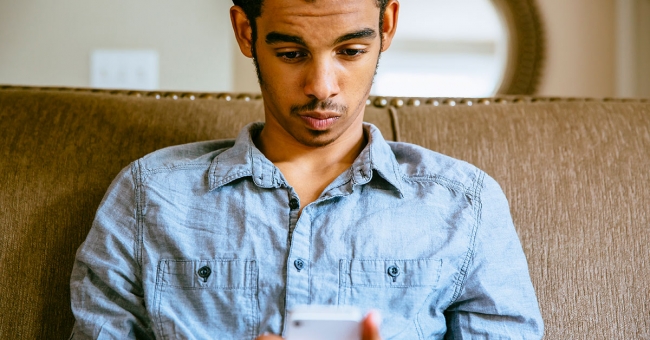 Originally published by ViacomCBS
By Nicole Bitette
Millennials and Gen Z for the most part have been raised on the internet with information readily available at their fingertips. Now, with the coronavirus crisis unfolding around the world, they're scrolling through their feeds looking for brands who are making a social impact, not serving them ads for sandals or sunglasses.
Young people ages 13-24 care about brands that care—85% agree "brands or companies who participate in social issues earn my respect" and 85% say "it's important for brands and companies to play a bigger role in social issues today," according to ViacomCBS Global Consumer Insights' 2020 "Youth Decoded" study. With that information, brands are beginning to market less to consumers at this difficult time and prioritize creating resources and providing sources of entertainment.
"We see unique campaigns that have been very quickly pulled together to address the concerns and the needs of young consumers, and some brands are doing that in really creative ways. With young consumers stuck at home, obviously, there's a desire for connection," says MaryLeigh Bliss, VP of content for YPulse, a youth market research company. Bliss noted campaigns like Chipotle's digital lunch parties labeled "Chipotle Together," or how Netflix is carrying films that won't be released in theaters due to government shutdowns of movie theaters, like Paramount Pictures' The Lovebirds, which was originally slated for a theatrical release on April 2.
"There's a lot of content being provided, as well as campaigns, that are really aimed at connecting young consumers when they're feeling very isolated," she added.
ViacomCBS is working around production hiatuses with unique digital content and linear marathons. The company also launched a PSA titled #AloneTogether in partnership with the Ad Council, which is airing across linear and digital and features messages from company talent like Trevor Noah and Pauly D. Nickelodeon launched its own version centered on children, titled #KidsTogether, which features content from its characters teaching kids how to socially distance and wash their hands properly.
"In these moments of uncertainty, we truly get to see the power of our brands, platforms, and reach in keeping our communities informed, entertained, and connected," said Crystal Barnes, SVP of corporate social responsibility and environmental, social, and governance strategy and reporting at ViacomCBS. "Reaching young people is such an important part of this. We know how strong their voices are. And as we try to stop the spread of COVID-19, our social and talent-led public service campaign, #AloneTogether, is just one of the ways we're engaging them."
Marketing During Crisis
"People don't want to be marketed to. That's not a generational thing," says 20-year-old Madison Bregman, founder of GirlZ, a Gen Z marketing company which serves clients like the NFL, Chipotle, Big Lots, and Taco Bell.
"Now is a great time for brands to be sort of trying stuff and putting out content because a lot of us are spending more time than ever watching Netflix and watching YouTube," she says. "If you can put out a great story, then your brand will be okay."
Bregman said that there's a lot of information circulating right now and for brands, it's important to be forthright with information, but not overbearing. The problem, she adds, is that there is so much news and it's constant. Lighthearted content and entertainment that will keep people occupied is what many people are after right now, she says.
Bliss learned from ongoing research that young consumers continually look to brands for comfort, mainly through content. "They intentionally use content to treat their moods, their feelings. And this has really, as a crisis, has amplified that behavior for sure," she says.
For Ziad Ahmed, a fellow member of Gen Z who runs his own Gen Z marketing business, JUV Consulting, it goes back to the idea that brands should take a stance. He says young people want to see brands acting like humans rather than corporations. About 56% of those 18 and up said they are pleased to hear about brands taking actions like donating goods and services, according to research by the 4As on March 18 and 40% they want to hear what brands are doing in response to COVID-19.
"People want to see brands just doing the right thing, like companies offering free internet and free video conferencing, and companies implementing full paid sick leave if they haven't already," he says.
Focusing on Mental Health
According to Bliss, preliminary YPulse research has shown an enormous shift in young people's attitude toward mental health in the wake of COVID-19. Two weeks ago, 33% of those ages 13-39 felt anxious about the coronavirus crisis—and one week later, the percentage had jumped to 51%. Overall, 93% of young people surveyed said they were impacted in some way by COVID-19.
These unprecedented responses have led brands to respond by placing a focus on mental health resources and support. Social media channels like Snapchat. Twitter, and Instagram have implemented tools, information, and support to navigate the situation. Social media mental well-being is important for young people especially, as it's where they are finding most of their news and how they keep informed, according to Bliss.
For MTV News, which reaches an audience made up of millennials and Gen Z, the organization was sure to create content and address concerns surrounding mental health that was now amplified in the wake of the crisis.
"We have a lot of stories coming up in which young people are telling us how they're feeling about their mental health, how they're trying to be proactive in this moment. MTV News is distilling all the resources together in one place to help them figure out what the best tools are for them so that they can navigate this new normal together," says Ella Cerón, director of social impact for MTV News.
Ahmed, who left his junior year at Yale to return to his parents' home in New Jersey, says many college students aren't privileged enough to be in a situation like his and this is an incredibly stressful time for them.
"This is an unprecedented moment in terms of our economy, our healthcare, our mental health, our academics. The infrastructure that young people have been accustomed to in terms of going to school every day, seeing our friends, planning for the next thing is gone. We don't know if we can plan for anything. We don't know what tomorrow looks like.," Ahmed said. "For many of us, this is a very confusing and fraught moment in our lives."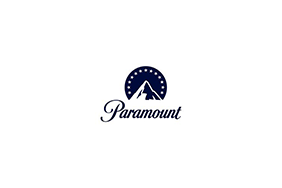 Paramount
Paramount
About Paramount Global
Paramount Global (NASDAQ: PARA, PARAA) is a leading global media and entertainment company that creates premium content and experiences for audiences worldwide. Driven by iconic studios, networks and streaming services, its portfolio of consumer brands includes CBS, Showtime Networks, Paramount Pictures, Nickelodeon, MTV, Comedy Central, BET, Paramount+, Pluto TV and Simon & Schuster, among others. The company delivers the largest share of the U.S. television audience and boasts one of the industry's most important and extensive libraries of TV and film titles. In addition to offering innovative streaming services and digital video products, Paramount Global provides powerful capabilities in production, distribution and advertising solutions.
More from Paramount