Published 04-08-20
Submitted by Johnson & Johnson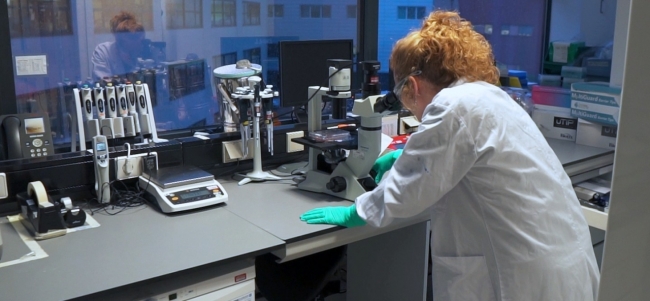 A scientist in the Janssen labs in Leiden, The Netherlands
Originally published by jnj.com
By Alex Gorsky, Chairman & CEO, March 30, 2020
The Covid-19 pandemic is one of the greatest challenges to our society in living memory.
Yet even as we are heartbroken by the lives lost and the strain on our institutions and communities, countless people have been working tirelessly to offer the world a reason to feel pride, inspiration and hope.
In my 31 years working in healthcare, I have never seen a moment so rich in collaboration, ingenuity and acts of bravery. Public health authorities, private sector companies, research universities, governments and, most of all, the heroes on the front lines of care are mobilizing in ways that current generations have never before witnessed.
In 1918, Johnson & Johnson supported the doctors and nurses treating Spanish influenza through scientific innovation, just as we are now deploying the full strength of our company against this new pandemic.
And as a result of focused efforts and extensive collaboration underway since January, today we are able to announce that Johnson & Johnson has selected a lead Covid-19 vaccine candidate. We expect to initiate human clinical studies by September 2020, and anticipate that the first batches of a Covid-19 vaccine could be available for emergency-use authorization in early 2021—a substantially accelerated time frame in comparison to the typical vaccine development process.
Through a landmark new partnership, the Biomedical Advanced Research and Development Association (BARDA) and Johnson & Johnson together have committed more than $1 billion of investment to co-fund vaccine research, development and clinical testing—and to expand our company's global manufacturing capacity to enable the supply of more than 1 billion doses of a safe and effective vaccine to the public for emergency pandemic use on a not-for-profit basis.
We consider this one of the most pivotal moments in our 134-year history. Johnson & Johnson is the largest healthcare company in the world. And because of the scale of our global reach and the depth of our expertise, we are committed to doing our part to make a Covid-19 vaccine available and affordable as quickly as possible.
As people in every country and walk of life are being tested in new ways, we are discovering that we are capable of more than we could have dreamed of just weeks ago. And what fills me with the most hope right now is the immense courage of all who are taking on the duty of caring for their communities.
Frontline care workers and doctors rushing to treat patients with the disease. Researchers working tirelessly behind the scenes. Manufacturing employees going above and beyond to keep production lines running. Families and neighbors supporting each other in ordinary and extraordinary ways.
This is a time when our strength as a society is being tested—and proven.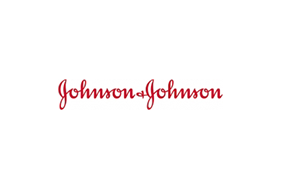 Johnson & Johnson
Johnson & Johnson
Caring for the world, one person at a time... inspires and unites the people of Johnson & Johnson. This year, we celebrate 126 years of embracing research and science – bringing innovative ideas, products and services to advance the health and well-being of people. Employees of the Johnson & Johnson Family of Companies work in more than 250 operating companies in 60 countries throughout the world. The passion and commitment of our people yield innovations that further minimize our impact on the planet, drive new alliances to address major health challenges in developing and developed countries, and help to create economic opportunity for people. Improving human health and well-being is our crucial mission and the ultimate measure of upholding our responsibility now and for generations to come.
At Johnson & Johnson, our top priority is health-health of people and the planet. That's why we set aggressive corporate wide goals to reduce our environmental impact, outlined in our Healthy Future 2015 goals. To this end, we established the proprietary Earthwards® process for developing and marketing greener products through lifecycle analysis. Every Earthwards® recognized product must achieve a greater than 10 percent improvement in at least three of the seven goal areas:
Materials used
Packaging reduction
Energy reduction
Waste reduction
Water reduction
Positive social impact or benefit
Product innovation
More from Johnson & Johnson