Published 04-07-20
Submitted by DKMS

Photo: Eric Vitale Photography
This emotional moment has been two years in the making and finally took place Saturday, July 21, when leukemia survivor Paul Feinman and 39-year-old, Anna Moritz, the woman who saved his life, were united in person for the first time.
Bone marrow donor Anna Moritz traveled to New York City from Germany to meet Paul Feinman, who received her bone marrow to treat his leukemia in 2016. Feinman, a judge on the New York State Court of Appeals, was diagnosed with leukemia in 2015 and advised by his medical team at NewYork-Presbyterian that a bone marrow transplant was his best chance at recovery.
Across the Atlantic in Frankfurt, Germany, Anna Moritz had signed up for the bone marrow registry with DKMS in 2007. She recalls the moment she found out that her bone marrow was a perfect match for someone in need: "I joined the bone marrow registry with hopes that I could make a positive impact in someone's life. When I received the call that I was a match for a patient in need, I didn't hesitate to say yes." 
The bone marrow transplant took place in February of 2016. Feinman fully recovered after the procedure, and in 2017, became the first openly gay New York State judge to be appointed to the New York Court of Appeals. 
"Anna is the reason I'm here today," said Feinman. "My family and I are incredibly grateful that she joined the bone marrow registry and provided me with such a selfless and generous gift. It is an honor to meet her in person and thank her for saving my life." 
The two met in one New York City's most popular tourist attractions, Battery Park. Their weekend included a boat cruise around Manhattan, lunch in Battery Park City and hours of conversation as the pair finally got to know each other.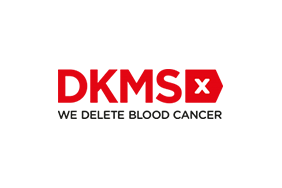 DKMS
DKMS
WHAT WE DO
We create awareness of blood cancer diseases and treatments.
We recruit stem cell donors to give those in need of a stem cell donation a second chance at life.
We engage the public as well as companies to organize donor registration events.
We raise funds to increase both the size and diversity of the worldwide pool of available stem cell donors.
We help to improve blood cancer treatment – through our own research and state-of-the-art technology in our laboratory
We maintain our donor relationship from day one of registration until stem cell donation.
More from DKMS