Published 04-07-20
Submitted by Franklin Templeton
With supplies of N95 masks at a critical low in hospitals all over the US, volunteers are helping to create new masks or extend the life of existing masks.  One of our employees tells us how it works, as part of Legg Mason's series on #InspireACTION.
1. Sarah, you are part of a team who sews cloth covers for N95 masks, can you tell us how the idea came about and what it is you guys are doing to help?
We heard from a friend working at a hospital in my parents' hometown in Georgia how short the supply of the masks is.  That inspired us to think about ways to extend the lifespan of those masks. One way is making cloth mask covers for masks which are washable and re-usable. This helps to keep the life of N95 masks clean.  My mom is a big sewing bee and we can make use of a lot of fabrics in our house. 
The masks are rectangular, with pleats to go over the mouth and a top and bottom tie. Originally, the ties were made from a rubber band, but after wearing this for many hours, it actually starts to rub the wearer.  And, the elastic is hard to come by.A number of healthcare practitioners find it more comfortable to wear cotton ties which they can tie around their ears or head in a more comfortable way.  We're focused on creating the ties to hold the mask in place. 
2. How do the masks get from you to the actual hospital?
My family is part of a 3-step assembly line. We start by washing the materials and stretching it in order to make sure that once the hospitals wash the mask, they don't shrink.We sew the ties, then drive them to our friend Theresa's door, leave them at her doorstep for her to then assemble the individual pieces together and drive it off to the third person in the production line. This person drives them to the hospital once they are complete.
3. With all this manual work, I am sure it takes you a long time to produce?
You don't need to have much sewing experience, it's actually fairly easy and there are lots of craft shops out there who are giving away the kits.  This is about speed, not precision. We use sewing machines and iron the ties afterwards to make sure they are really flat. We have produced about 60 masks in just a few days and we will be doing more. Hospital wants them to be double-sided with different fabrics, so they easily remember which side has been exposed to patients. The idea was to switch out the cloth cover between every patient but I wouldn't be surprised if they actually keep them on a bit longer.
4. Do you know how the mask are being used?
Last week's batch went to a local hospital. The ones we are currently doing is actually for a nursing home.  There are so many places like that who are in short supply. And we are also crafting Easter Cards for the senior citizens who will be in isolation over Easter. Find out more at #inspireACTION
5. If someone wanted to do this, where would they start?
Here's a helpful link:https://seekatesew.com/how-to-sew-a-face-mask-with-filter-pocket-no-elastic/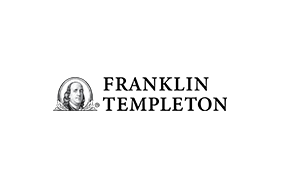 Franklin Templeton