Published 04-07-20
Submitted by Benevity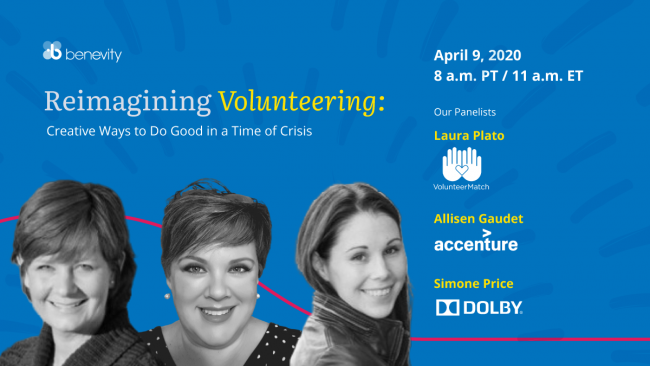 As we cope with a global pandemic, volunteering is going to have to look a little different.
Join us for our webinar, Reimagining Volunteering: Creative Ways to Do Good in a Time of Crisis to hear from Accenture Canada, Dolby Laboratories and VolunteerMatch, who'll offer insight into how you can reimagine volunteering in small but meaningful ways! Whether it's offering virtual or remote opportunities, or encouraging small acts of Goodness, these new strategies could help your people find a sense of purpose.
The presenters will share best practices and answer your questions — you can submit them during registration or online during the webinar.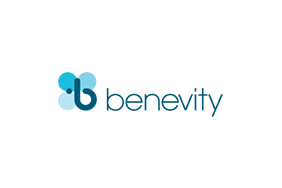 Benevity
Benevity
Benevity's microdonation software is the engine for socially responsible businesses to engage their customers, employees and others (such as their supply chain or advertisers) in optional charitable giving. Benevity lets companies embed user-directed, tax-receiptable donations and corporate matching programs into their existing transaction environments, using their own brands and systems. Benevity makes it easy for companies to build authentic and impactful cause marketing, workplace giving and other social responsibility initiatives that increase engagement, brand differentiation and return on investment, while tying directly to business activities that drive the company's bottom line. Benevity's goal is to help build user-driven giving opportunities into all types of existing online interactions to involve customers and employees in giving to causes they care about; building greater loyalty, differentiation and customer and employee stickiness. Benevity wants to help companies and their customers, employees and partners turn "feel good" into real good, and change the landscape of philanthropy in the process.
More from Benevity