Published 04-07-20
Submitted by Action Against Hunger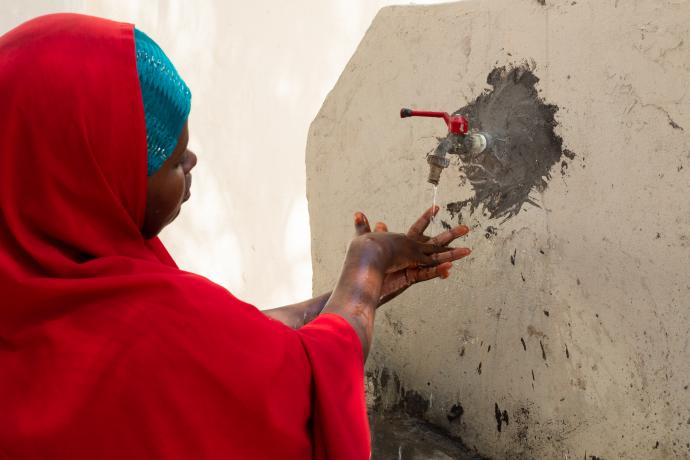 Above: A mother washes her hands at a handwashing station in El Gaab health center. Below: An aerial view of Kahda IDP camp in Mogadishu.
 Action Against Hunger, the world's hunger specialist, today launched a COVID-19 Relief Fund to support its newly-mobilized COVID-19 Crisis Response. Interdisciplinary experts are working with governments across East Africa to set up COVID-19 quarantine facilities; rushing to procure medical supplies and equipment, educate communities on prevention methods; and continuing to deliver lifesaving nutrition, food security, and water and sanitation programs. 
"Government health systems have made impressive strides in recent years, but many areas remain extremely fragile. Somalia has 15 million people and not one coronavirus testing lab," said Ahmed Khalif, Somalia Country Director for Action Against Hunger.
The cost of essential medical supplies is four times higher than they were at the start of the pandemic, and nations like South Sudan, Somalia, and Uganda are largely dependent on neighboring countries for the distribution of these lifesaving commodities. With that lifeline choked off and likely to remain closed for six weeks or more, Action Against Hunger's COVID-19 Relief Fund is crucial to helping its response teams:
Secure tons of medical supplies, from clean needles and saline to ventilators

Deliver clean water and soap to people in underserved communities

Purchase and distribute personal protective equipment like masks, gloves, and gowns

Support mass distribution of basic methods to prevent the spread of COVID-19
"Even in the best of times, we don't have enough funding, and this crisis doesn't give us the luxury of time to prepare. We are facing it with what little we have," said Hajir Maalim, Action Against Hunger's Regional Director for the Horn and Eastern Africa. "For millions, that means no water, no soap, poor nutrition, poor shelter, and limited health care. People see what is happening in Italy and the U.S., and they are panicked. There is more fear than facts." Action Against Hunger is educating people about the novel coronavirus via text messages, local radio stations, and community outreach.
The COVID-19 Relief Fund focuses on serving vulnerable communities across East Africa that are dealing with the coronavirus and the impact of years of drought, followed by flooding, unprecedented swarms of locusts, and, in some places, conflict. Action Against Hunger supports thousands of health centers in the region and is concerned that a different pattern of mortality could emerge in East Africa, where 30.8 percent of people are undernourished, leaving them more vulnerable to disease.
"Our everyday programs already are emergency programs, yet in many countries, the humanitarian sector isn't on the list of essential services that are allowed to operate during government shut-downs and physical distancing restrictions," Maalim said. "People depend on us. The guns haven't gone silent and the locusts haven't stopped ravaging crops because of the pandemic. Hunger hasn't stopped and neither can we." 
The Action Against Hunger COVID-19 Relief Fund will enable a rapid response to help protect at-risk communities, tailored to each potential hot spot's most pressing needs. This may range from the delivery of water and soap to contact tracing to prevent COVID-19's spread. 
Companies and the public are already coming together to support Action Against Hunger's response to this pandemic. United in Movement, a global fitness community, has highlighted Action Against Hunger as one of three charities for its weeklong fundraising challenge from April 4-10. Humble Bundle, a gaming company, has pledged support and is raising awareness among its millions of community members, building on its history of donating $4.6 million over the past six years. Action Against Hunger welcomes their support and is actively seeking additional partners to fund our COVID-19 response.
"This is testing our collective values," said Action Against Hunger CEO Dr. Charles Owubah. "Helping each other is a moral obligation. It's also in our own self-interest. The best way to suppress a global pandemic is through a truly global response."
A 2019 poll commissioned by Action Against Hunger found that 80 percent of Americans already thought the government wasn't doing enough to end global hunger, an issue most wanted presidential candidates to address.
#  #  #
Action Against Hunger is the world's hunger specialist and a nonprofit leader in a global movement that aims to end life-threatening hunger for good. For 40 years, the humanitarian organization has innovated better ways to treat and prevent hunger. It serves more than 20 million people annually across nearly 50 countries and earned a 4-star Charity Navigator rating for its 13th consecutive year.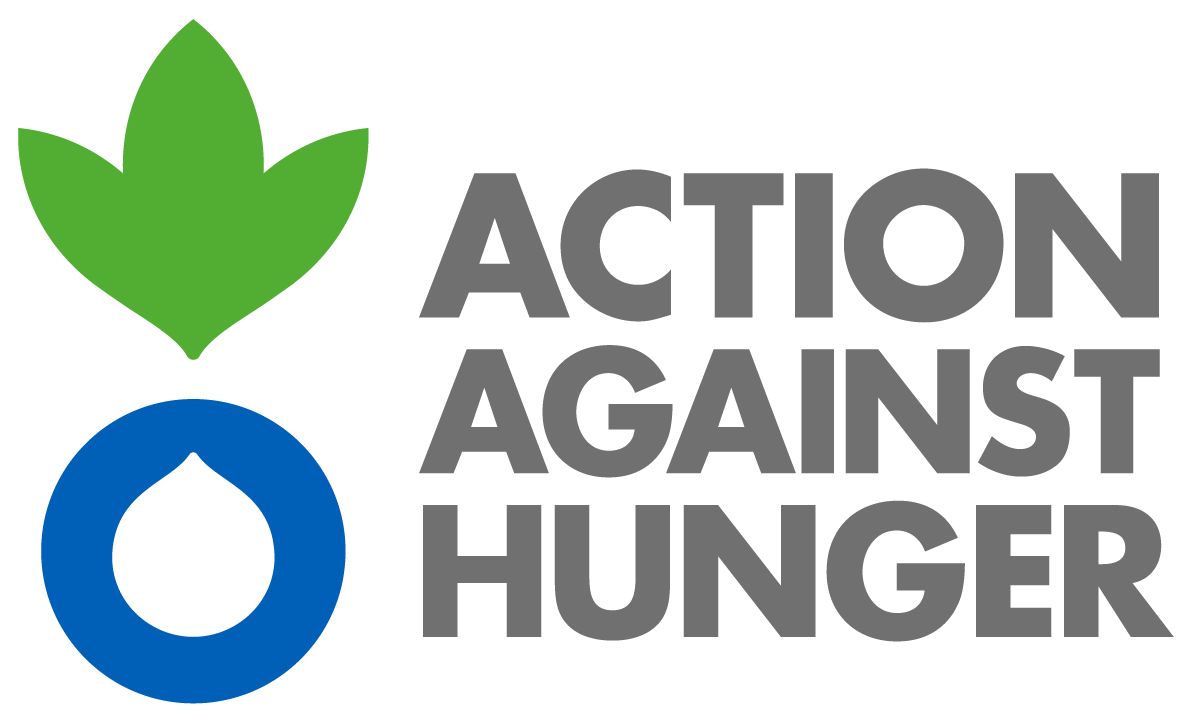 Action Against Hunger