Published 04-06-20
Submitted by Sysco Corporation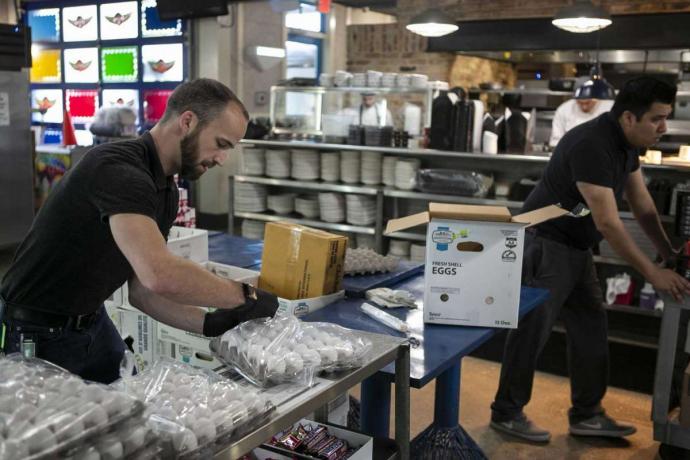 Brandon Meurer bags eggs at La Gloria. Chef Johnny Hernandez anticipates operating under his new model for at least 60 days. Photo: Josie Norris / Staff Photographer
Originally published by the San Antonio Express-News
With a run on rice, beans, eggs and other pantry staples clearing shelves in traditional grocery stores, several area restaurants and bars across the city have converted some or all of their operations to makeshift grocery stores after the COVID-19 outbreak led to a shutdown of dine-in business last week.
Due to COVID-19, restaurant operators across the country have ceased dine-in services and grocery stores are stressed with product offerings. Sysco is providing restaurants with an alternative, temporary, business model during the coronavirus pandemic to bring in customers safely to purchase the essential pantry items that they need for their families
Sysco Pop Up Shop has the inventory for you to offer to your customers, to meet the needs and demands that they are not finding at the local grocery store. Sysco Pop Up Shop products vary by location but will include essential commodities such as eggs, condiments, bread, toilet paper, and paper towels to provide nourishment and a sense of reassurance in your community.. 
Learn more about Sysco Pop Up Shops to help provide nourishment to your neighborhood!​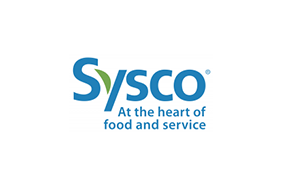 Sysco Corporation
Sysco Corporation
Sysco is the global leader in selling, marketing and distributing food products to restaurants, healthcare and educational facilities, lodging establishments and other customers who prepare meals away from home. Its family of products also includes equipment and supplies for the foodservice and hospitality industries. The company operates 186 distribution facilities serving approximately 400,000 customers. For the fiscal year 2009 that ended June 27, 2009, the company generated more than $36 billion in sales.
More from Sysco Corporation