Published 04-03-20
Submitted by DKMS

For high school students, junior year can be one of the most important and informative of their high school experience. They are taking their SATs, beginning to take electives, and generally preparing themselves for life in a world outside of the straightforward path of secondary education. For many students it is a time to explore their interests and contemplate how they want to make an impact on society. For Stanley Reynolds however, there was one unique qualifier to his resume that made him stand distinctly apart from his peers: lifesaver.
It was and still is one of my proudest accomplishments and is on my resume. It is painless and DKMS coordinates the entire process so it's stress free. There's really no reason not to do it.

 - STANLEY, bone marrow donor
In the spring of 2014 Stanley, then a junior at Rockhurst High School, saw what he believed to be a blood drive being held at his school and decided to stop by. He was told that, in addition to the blood drive they were also registering potential bone marrow donors with DKMS, an international nonprofit. Knowing little about the process, other than that it was incredibly rare to match a patient, Stanley decided to join in the off chance that he could potentially help someone in need.
A year later Stanley's decision had faded in his mind and he was focused on his upcoming graduation and going to the state championship with his school's lacrosse team...until he received a call from DKMS. "I really have no memory of when I got the call but I remember being surprised as well as thinking how cool it was I was matched," says Stanley. "I felt special that I was matched with someone else over the hundred of thousands of options."
Stanley knew little about his recipient, other than the fact that he was a man in his 40's with a rare blood disorder. That and the fact that Stanley was his only match and his best chance at life. Despite originally fearing that donation would be a painful and scary experience, Stanley found the reality to be surprisingly simple. "Completely inconsequential," Stanley remarked. "I had brought my laptop and watched some movies. Fell asleep several times."
For Stanley, a seemingly small decision to register with DKMS at his high school in 2014 led to a man receiving a life-saving transplant a year later. Stanley is currently studying for his undergraduate's degree and quite a bit busier than he was in high school, but when asked if he would donate again he replied yes without hesitation. "This is the potential to save a life," Stanley pointed out. "How many chances like that do you get?
With the knowledge that young donors provide the highest chance of success for a transplant, the DKMS high school program is rallying students from around the country to register and turn a small moment in their lives into a lifetime for patients in need.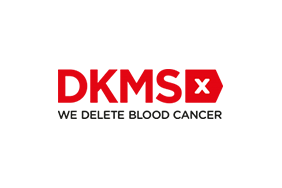 DKMS
DKMS
WHAT WE DO
We create awareness of blood cancer diseases and treatments.
We recruit stem cell donors to give those in need of a stem cell donation a second chance at life.
We engage the public as well as companies to organize donor registration events.
We raise funds to increase both the size and diversity of the worldwide pool of available stem cell donors.
We help to improve blood cancer treatment – through our own research and state-of-the-art technology in our laboratory
We maintain our donor relationship from day one of registration until stem cell donation.
More from DKMS