Published 04-03-20
Submitted by Keep America Beautiful
Regulations may be shifting in communities due to the coronavirus (COVID-19) pandemic and CDC guidelines. Many communities have temporarily suspended recycling programs because of worker safety and other limitations. As always — look up what you can recycle locally.
Keep America Beautiful® is not advising the general public to use PPE to pick up litter or manage their recyclables or waste in their homes given they are in short supply and desperately needed by the medical community.
When you take out the trash, make sure it all goes in the can and the lid is tight.
Click here to read COVID-19 recycling tips.
CONTACT

http://www.twitter.com/kabtweet
http://www.facebook.com/keepamericabeautiful
http://www.instagram.com/keepamericabeautiful
http://www.youtube.com/kabnetwork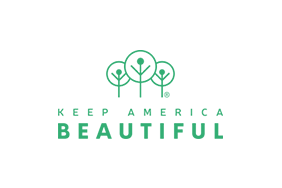 Keep America Beautiful
Keep America Beautiful
Keep America Beautiful is the nation's leading nonprofit that brings people together to build and sustain vibrant communities. With a powerful national network of community-based affiliates, we work with millions of volunteers who take action in their communities to transform public spaces into beautiful places. Through our programs and public-private partnerships, we engage individuals to take greater responsibility for improving their community's environment.
For more information, visit kab.org, follow us on Twitter, like us on Facebook, discover us on Pinterest, or view us on YouTube.
More from Keep America Beautiful