Published 04-03-20
Submitted by Verizon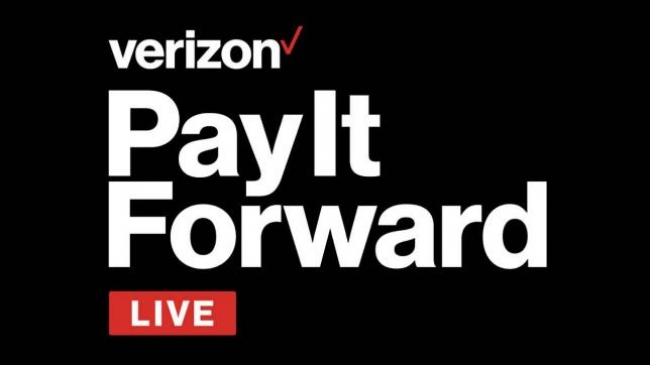 04/02 Update: The biggest names in entertainment are helping the smallest names in business
Verizon PayItForward LIVE connects big names to small businesses, offering streaming entertainment to those at home and financial support to those small businesses in need. Every Tuesday and Thursday, tune-in to Verizon PayitForwardLIVE on Verizon's Twitter, Yahoo or Twitch pages to view that night's performance. To support small businesses, use the hashtag #PayitForwardLIVE - and for each mention, Verizon will donate additional money to LISC.org to support small businesses, up to $2.5 million.
04/02 Update: Ryan Tedder from OneRepublic to perform on Verizon's Pay It Forward Live Tonight
Ryan Tedder, GrammyⓇ winning songwriter, producer and lead singer of the multi-platinum selling band OneRepublic, will perform on Pay It Forward Live, Verizon's weekly streaming entertainment series in support of small businesses affected by COVID-19, on Thursday, April 2. The performance, which will take place in his home, will stream live at 8 p.m. ET/5 p.m. PT on Twitter @Verizon, Yahoo and Fios Channel 501.
"As we're all feeling right now, small businesses are a huge part of our daily lives," said Ryan Tedder. "I'm grateful that I am able to take part in an initiative to help lessen the impact of this crisis."
Over the course of Pay It Forward Live, viewers are encouraged to tag their favorite local businesses and do what they can to support them - shop online, make a purchase in advance for when the crisis is over and the businesses reopen, or order a meal. Verizon will also donate $10 to support small businesses, up to $2.5 million, when the hashtag #PayItForwardLive is used.
Verizon is also giving consumers as many ways to support small businesses as possible, including partnering with PayPal and Square to give Pay It Forward Live viewers the ability to support small businesses within the live streams.
Helping Small Businesses and the Frontlines
Expanding its commitment to small businesses, this week Verizon Business will pay it forward to a number of small businesses preparing daily meals to feed healthcare workers. This program brings together multiple New York City restaurants with six area hospitals in an effort to help both the restaurants' workers and hospital staff on the front line providing care to patients. Meals are being provided seven days a week throughout the month of April, at no cost to the hospitals or their employees. The ordering and delivery process is managed by Grubhub which donated its service to help this cause.
"Healthcare workers are physically and emotionally putting themselves on the front line of the fight against COVID-19," said Tami Erwin, CEO of Verizon Business Group. "And for small businesses - especially restaurants - the impact of social distancing is real. This is an opportunity to bring these groups together, providing a purpose and resources to continue supporting restaurants, and a small gesture of thanks and comfort for hospital and emergency workers in New York City."
Participating restaurants include: Blue Restaurant, Bella Notte, Dino, Dosa Royale, Locksmith Bar and Mimi Cheng's. Medical centers receiving food include: Maimonides Medical Center and Hospital for Special Surgery.
Verizon is planning to scale these efforts, with continued support from Grubhub, to help as many as possible in our backyard and beyond. Verizon is urging companies in other cities to support similar efforts to fund local restaurants' efforts to feed healthcare workers.
To date, Verizon is supporting communities through a combined $20 million donation to nonprofits directed at serving students, healthcare first responders, and small businesses. To find out more about what Verizon is doing to help customers and small businesses, visit verizon.com/about/news/our-response-coronavirus.
For more information, click here...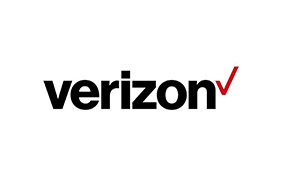 Verizon
Verizon
We are reinventing our networks around mobility, broadband & global connectivity to create a platform for long-term growth not just for us, but for America and the world.
More from Verizon