Published 04-03-20
Submitted by Black & Veatch
Memphis' sewerage assets aren't much different in scale with other metropolitan areas, and often they're similarly old, with some pipes dating back a century.  So when chronic, unpermitted sewage discharges from that aging system forced the city to fix that, Memphis hired global infrastructure solutions provider Black & Veatch for the job.
On its web site BV.com, the Kansas-based engineering, procurement and construction (EPC) leader proudly tells the story of the unfolding $350-million Sewer Assessment and Rehabilitation Program – and why it's already making a difference in the iconic Mississippi River city.
The work is part of the city's negotiated 2012 consent decree with environmental agencies that demanded the rehabilitation and updating of that region's sewer system, ostensibly to keep raw sewage and tainted stormwater out of waterways. With 3,200 miles of sewers, Memphis' 870,000-customer service area sprawls over 340 square miles.
With its vast expertise in water solutions, Black & Veatch is driving the comprehensive SARP10 program from inspection and assessment through prioritization, design and construction delivery.
"The city doesn't have a lot of resources and doesn't have a lot of extra money that some cities have, so we have to make sure we deliver value on every dollar spent" said Brad Davis, the deputy program manager for Black & Veatch. "(Taxpayers) are trusting us with that money to make sure we're getting a good return on it."
_
Media Contact Information:
JIM SUHR | +1 913-458-6995 P | +1 314-422-6927 M | SuhrJ@BV.com
24-HOUR MEDIA HOTLINE | +1 866-496-9149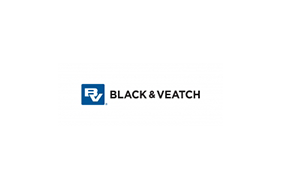 Black & Veatch
Black & Veatch
Black & Veatch is an employee-owned engineering, procurement, consulting and construction company with a more than 100-year track record of innovation in sustainable infrastructure. Since 1915, we have helped our clients improve the lives of people in over 100 countries through consulting, engineering, construction, operations and program management. Our revenues in 2018 were US$3.5 billion. Follow us on www.bv.com and in social media.
More from Black & Veatch