Published 04-02-20
Submitted by Keep America Beautiful
As communities across the country practice social distancing, there are still ways to join the nation's leading community improvement nonprofit organization and make an impact in your community – virtually.
Here are 10 ways to #DoBeautifulThings while keeping yourself and your neighbors healthy and safe during Keep America Beautiful Month.
Recycling regulations are shifting in some communities due to the coronavirus (COVID-19) pandemic and guidelines from the CDC. Click here for recycling tips during COVID-19 and always check what you can and can't recycle locally.

Remember to place used gloves, wipes, and masks in the trash after using them. Personal protective equipment (PPE) is increasingly becoming a litter problem posing a threat to the environment as litter and to those who pick them up. These items should be properly disposed of in the trash, not on the ground.

Take the #BeRecycled Pledge and check out the many ways Keep America Beautiful is working to improve recycling across the U.S. By educating and engaging individuals to recycle properly, we can help make recycling more economically viable, create jobs, and provide recyclables to manufacture new products and packaging, while continuing to reap greater environmental and community benefits.

Take explorations of the great outdoors to the next level — from the comfort and safety of your own home. Click to learn how you can visit national parks, virtually.
Continue here for more tips!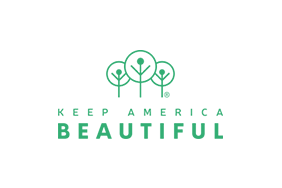 Keep America Beautiful
Keep America Beautiful
Keep America Beautiful is the nation's leading nonprofit that brings people together to build and sustain vibrant communities. With a powerful national network of community-based affiliates, we work with millions of volunteers who take action in their communities to transform public spaces into beautiful places. Through our programs and public-private partnerships, we engage individuals to take greater responsibility for improving their community's environment.
For more information, visit kab.org, follow us on Twitter, like us on Facebook, discover us on Pinterest, or view us on YouTube.
More from Keep America Beautiful