Published 04-02-20
Submitted by United Nations Global Compact
The UN Global Compact has shared a special appeal for a corporate response to the COVID-19 pandemic: for all companies to take collective action to stem the outbreak through implementing our Ten Principles in the areas of human rights, labour, environment and anti-corruption. Businesses are also being called upon to stand together to facilitate business continuity for a fast recovery. Effectively addressing this crisis requires an active response from governments, business and the whole of society. 
You are invited to register below for the first live session in a series of special live webinars that will highlight the existing and new approaches to leadership in a time of global crisis. In this session, you'll hear from leaders in the United Nations, Government, and business, who will share their experiences of working to respond to COVID-19 and discuss how to pursue immediate and coordinated action across business, the UN system, and Government.
Join the session to learn:
- How business leaders can respond to the COVID-19 crisis
- How the Ten Principles can provide business leaders with a North Star
- How Governments and business can work together
- The impact COVID-19 will have on the Sustainable Development Goals
Speakers:
- Amina J Mohammed, UN Deputy Secretary-General
- Alan Jope, CEO of Unilever
- Lise Kingo, CEO & Executive Director of the UN Global Compact
Time:
Apr 2, 2020 10:00 AM in Eastern Time (US and Canada)
Register here for the first Special Academy Session: New Leadership for a Global Crisis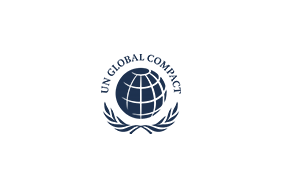 United Nations Global Compact
United Nations Global Compact
Launched in 2000, the UN Global Compact brings business together with UN agencies, labor, civil society and governments to advance ten universal principles in the areas of human rights, labor, environment and anti-corruption. Through the power of collective action, the Global Compact seeks to mainstream these ten principles in business activities around the world and to catalyze actions in support of broader UN goals. With over 4,100 participating companies from more than 100 countries, it is the world's largest voluntary corporate citizenship initiative. For more information, please visit www.unglobalcompact.org.
More from United Nations Global Compact