Published 04-03-20
Submitted by FSG
Coronavirus Is Putting Corporate Social Responsibility to the Test
For millions of Americans, the new relief law will be too little too late. FSG co-founder Mark Kramer offers new advice on Harvard Business Review about how companies can meet the test that the COVID-19 pandemic is posing to all of us.
Companies: Your key constituencies—your employees, your customers, your communities, and your partners—will long remember how you acted during this crisis.
About FSG
FSG is a mission-driven consulting firm supporting leaders in creating large-scale, lasting social change. Through customized consulting services, innovative thought leadership, and support for learning communities, we help foundations, businesses, nonprofits, and governments around the world accelerate progress by reimagining social change. Learn more at www.fsg.org.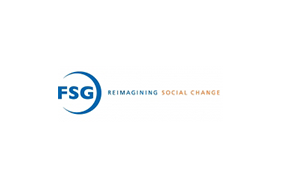 FSG
FSG
Your social impact work requires world-class strategy and insights. FSG has two decades of experience guiding business and foundation leaders and a deep understanding of how to create social impact.
More from FSG