Published 04-02-20
Submitted by The Hershey Company

The world loves chocolate. But the world needs trees – now more than ever. The challenge is that trees are disappearing at alarming rates and sometimes that is due to the production of cocoa to make chocolate. In the past 60 years, 90% of Côte d'Ivoire's forests have disappeared according to NGO Mighty Earth.
It's a situation that strikes home for me having grown up around trees on the island of Crete. I take this issue seriously, and for me, it's personal. 
I'm proud that in 2017, Hershey decided to take action to prevent deforestation and joined with other cocoa and chocolate companies to form the Cocoa & Forests Initiative (CFI) led by the World Cocoa Foundation. We dove in immediately and created agroforestry programs and set goals to plant millions of trees in West Africa where most of the cocoa is grown. 
I've had the privilege to lead this work. And I know firsthand that it matters – not just to the planet but to cocoa farmers as well. In 2015, many cocoa farmers experienced a harsh drought. It was a real shock and they discovered that the farmers who had enough shade on their farms and had a diversified income, were able to best weather the challenge.
This wake-up call was a boost for our agroforestry goals, which are part of our bigger Cocoa For Good sustainable cocoa strategy. Today, we see more farmers ask us for training on climate-smart cocoa, agroforestry and crop diversification.
We're seeing results from our commitment to protect and restore forests
Last year, I shared my experiences being a part of founding the Cocoa & Forests Initiative and driving for clear skies; how it has created a new personal consciousness and the pride in helping create a joint-awareness across industry and the Côte d'Ivoire and Ghana governments.
Between 2013 and 2019, Hershey distributed more than 7.4 million cocoa trees and 921,000 shade trees.  These trees offer multiple purposes:  biodiversity, food security and income diversification. We also started experimenting with new agroforestry models – initially covering 11,134 hectares – with a higher density of trees on farms to push the bar above current standards.
Last year, I was honored to be a part of the launch of our very first landscape program in the Kakum National Forest area of Ghana – an area equivalent to 20 times the size of Manhattan – with our research partner, the Nature Conservation Resource Center. Now through this work, dozens of communities are trained and have a natural resource plan to manage water, farming and forests for the coming 10 to 30 years.
Helping farmers gain title to their land
Some of the progress that I am most proud of is our work to help farmers gain title to their land.  Without a land title, farmers get lost in the system and cannot invest in their land. This means they have no incentive to plant more trees.  Through our work, we are helping farmers with parcel mapping which gives them the license to invest in their farms, plant trees and best of all, the land titling unlocks land value for the farmers.  
This is only a small part of the work and progress we have made with our commitment to agroforestry and our CFI efforts. I encourage you learn more through our just-released CFI progress reports for Côte d'Ivoire and Ghana.   
We know this work has just begun. I am proud of the support we have of our suppliers and partners who bring unparalleled expertise to make this work a reality. But most of all, I am proud of my company for recognizing the need and the importance of this work that is so personal to me, and giving me the chance to do something that I am passionate about and I believe will make a difference for the future of our planet.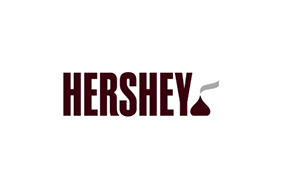 The Hershey Company
The Hershey Company
The Hershey Company is headquartered in Hershey, Pa., and is an industry-leading snacks company known for bringing goodness to the world through its iconic brands, remarkable people and enduring commitment to help children succeed. Hershey has approximately 19,700 employees around the world who work every day to deliver delicious, quality products. The company has more than 100 brand names in approximately 80 countries around the world that drive more than $10 billion in annual revenues, including such iconic brand names as Hershey's, Reese's, Kit Kat®️, Jolly Rancher and Ice Breakers, and fast-growing salty snacks including SkinnyPop, Pirate's Booty and Dot's Pretzels.
For more than 125 years, Hershey has been committed to operating fairly, ethically and sustainably. Hershey founder, Milton S. Hershey, established The Hershey Chocolate Company in 1894 and created Milton Hershey School in 1909 which offers a cost-free education to students of need. The Hershey Company's growth and success over the years has directly benefited the students of the Milton Hershey School as well as children across the United States and around the world through the company's philanthropic partnerships focused on helping children succeed.
To learn more about Hershey visit www.thehersheycompany.com.
More from The Hershey Company